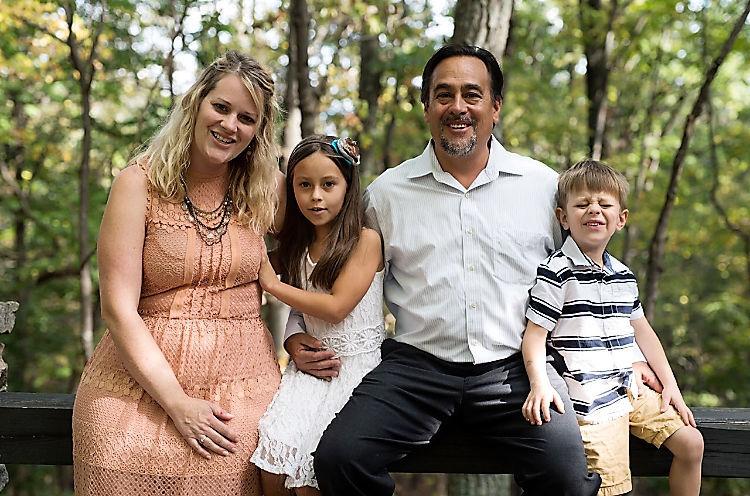 BERKELEY SPRINGS — Michael McKechnie knows the struggles a new small business owner can face.
He started a construction company in his small Eastern Panhandle community about 25 years ago after moving from the Eastern Shore region of Maryland.
Half Hispanic, he knows, too, that being a minority presents additional challenges.
"No matter where, you've got to prove yourself twice as much because you're new and minority," McKechnie said between meetings on a busy Monday morning.
And that's exactly what McKechnie did — prove himself each and every time he was given the chance.
He chuckled when he thought back to those days, when building back porches and other small projects kept him going.
Eventually, he landed his first house construction project. And gradually, he established his company as one that worked closely with clients to give them what they needed.
As that evolved, he became more aware of the growing need for more energy-efficient, healthier-to-live-in homes with improved air quality.
"We were building for clients who had respiratory problems," McKechnie said. "Our consumers drove us to do it" in a more healthy manner, he added.
Still other clients were looking at keeping their monthly bills affordable, so reusable, low-cost systems like geothermal, radiant and solar were new paths to explore.
Each and every step along the way, McKechnie learned from experts, experimented on his own and, most importantly, learned from his mistakes.
And when the construction market began to dwindle, McKechnie was ready to launch full-time into a new endeavor: Mountain View Builders became Mountain View Solar.
Now, the company has about 20-22 employees year-round, increasing to 25-30 during peak periods.
Since focusing on solar, McKechnie's company has completed over 1,000 projects in the four-state area of West Virginia, Pennsylvania, Virginia and Maryland.
He prides himself on running a company that is nationally recognized with North American Board of Certified Energy Practitioner certification.
"That distinguishes us from other competitors," McKechnie said. "It's not easy to attain.
"That means we excel in design, installation and sales. And we do it all with employees. We don't use subcontractors."
McKechnie and his staff design, procure, install and maintain solar systems for residential, commercial, agricultural and municipal projects.
The majority of the work has been in West Virginia, which pleases McKechnie, who jokes that while he may not be a native son, he did marry a West Virginian, and they have two children who are officially West Virginians.
"We really prefer to work in West Virginia," McKechnie said. "This is our home. And we've been very fortunate to have the local support that we have."
He said the company has about 55 projects just in the Berkeley Springs area, which include residential and commercial projects.
"Our company has about 70 percent of the installed solar projects in West Virginia," McKechnie said. "We prefer to work in our state."
But his crews are available where needed.
"We have guys working all the time in the different states," he said.
One of the biggest — and most difficult — projects is maintaining the emergency lighting on transmission towers for FirstEnergy's Trans-Allegheny Interstate line, which runs through rugged parts of West Virginia.
"We have two guys who work to maintain those lights," McKechnie said. "To keep them operational, it's a combination of battery and solar-powered lights and we maintain them."
He shared stories of his workers traversing to remote areas near Mount Storm during treacherous winter weather and dealing with the region's well-known high winds.
That is another example of the company practicing what McKechnie believes is critical to success in small business: The willingness to do whatever's necessary.
He stresses to anyone interested in going into business for themselves to study up on the proposition first: Know the rules and regulations and understand it's a big step.
"You have to do everything above board, know the rules, prepare your business plan," McKechnie said.
"And you have to be willing to work hard and put your heart into it. You have to be really dedicated to it and have a supporting family and a network of friends.
"You have to be willing to work 60-70 hours, and if you're not, then go work for somebody else."
McKechnie said the key to success is to be willing to make decisions knowing some of them won't be right.
"I know I've made a lot of mistakes," he said. "You have to own it, fix it and learn from it."
Source: https://www.wvnews.com/statejournal/news/you-ve-got-to-prove-yourself-twice-as-much-mckechnie/article_97e7e1f8-062a-5887-8a3d-51f0dc16a784.html