Wisconsin's largest utility plans to replace nearly half its coal-fired generation with a portfolio of solar, wind, batteries and natural gas plants as part of a $16.1 billion spending plan that the company says will generate profits for investors and save money for ratepayers.
WEC Energy Group plans to retire 1,800 megawatts of fossil fuel generation — including the South Oak Creek coal plant near Racine — over the next five years while adding 1,500 megawatts of clean energy and storage capacity along with 300 megawatts of natural gas generation.
Utility chairman Gale Klappa announced the capital plan during a call with investors Tuesday, in which he said it would help WEC meet its goal of carbon neutral electricity by 2050 and achieve a 55% reduction in carbon emissions by 2025.
Klappa said the spending plan, which is $1.1 billion larger than the previous five-year plan, will increase company profits by 5% to 7% a year while also saving ratepayers what amounts to $50 million a year over the next two decades.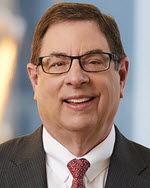 In broad terms, the plan calls for building 800 megawatts of solar generation and 100 megawatts of wind generation coupled with 600 megawatts of battery storage, which can be used to balance those intermittent renewable resources.
"The data show that battery storage has now become a cost-effective option for us," Klappa said.