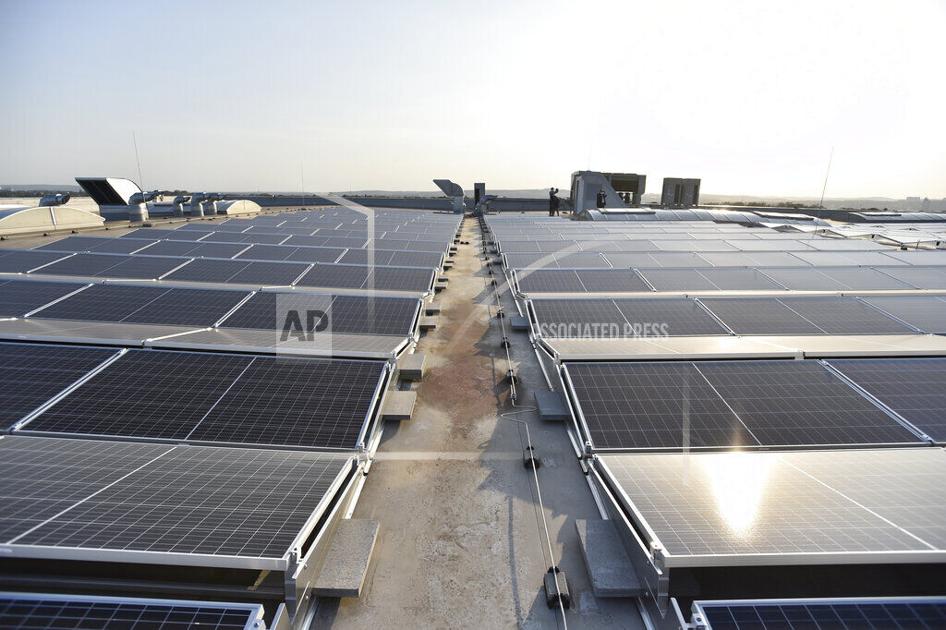 Even when Ameren Missouri shutters its Labadie coal power plant in 2042, the days of Franklin County being home to a large-scale energy-producing facility might not be over. 
While Washington officials say they are not involved in any active talks about building a solar or wind farm here, they are open to the possibility. Â 
"We've not been approached by any developer for a large-scale facility," City Administrator Darren Lamb said. "If a developer wanted to bring something like a solar farm to Washington, then we would certainly be open to it."
Last month when Ameren announced a timeline for the closure of three of the state's 10 coal plants, the utility also announced an $8 billion expansion of its solar, wind and renewable energy programs. The programs — Community Solar and Neighborhood Solar —  could help bring a privately developed solar energy-producing plant or at least more solar-powered properties to Franklin County. 
"It is important to remember that we are not retiring the Labadie plant right away. It will still be in operation for the next 20 years, but now is the time to start having the planning discussions about opportunities for other wind, solar energy facilities," said Ajay Arora, Ameren Missouri's vice president of power operations and energy management. 
Ameren officials said the topography and unpredictably of winds in Washington and Franklin County would be less than ideal conditions for a wind energy plant. 
"For Franklin County, a south-facing solar plant is likely more appropriate," Arora said.  
In a January 2016 report, researchers at the National Renewable Energy Laboratory found that solar power has been a growing industry in Missouri since 2010. As of 2016, solar power was capable of generating 42.7 percent of electricity used in Missouri, with much of that solar power coming from rooftop solar panels. 
One of the state's largest solar farms is near Nixa, which was brought online in 2017. The 72-acre site, which was developed by Gardner Capital of Springfield, Mo., features more than 33,000 solar panels. It provides the city of Nixa and city residents with approximately 20 percent of the city's energy usage. 
Between land acquisition, approvals from state and industry regulators, and construction time, the process to build a solar facility takes many years, according to Ameren officials. 
Before any of those things can happen, Arora said, communities interested in a large-scale renewable energy plant — and the jobs that come with such a facility — need to reach out to Ameren. 
He added, "Ameren would then partner with renewable energy developers who would go out into the community to try and develop these sites into a renewable energy plant, if the community is interested."
If Washington and a developer were to move forward on any large-scale facility then it would be through the Neighborhood Solar program, according to Ameren officials.
Arora said the utility and third-party developers will evaluate any proposed site, including nonresidential property owners who have the space for solar panels on their property. Ameren officials said the energy generated by these solar panels goes onto the grid, not offsetting the host's usage. 
Meanwhile, participating households in the Community Solar program sign up to receive their electricity exclusively from solar panels. The program is designed for people who can't or do not want to put solar panels on their home.
Source: https://www.emissourian.com/local_news/washington-open-to-possible-solar-farm-if-developer-comes-forward/article_3a814ce2-18ab-11eb-bae5-97d3fbeb9c9b.html