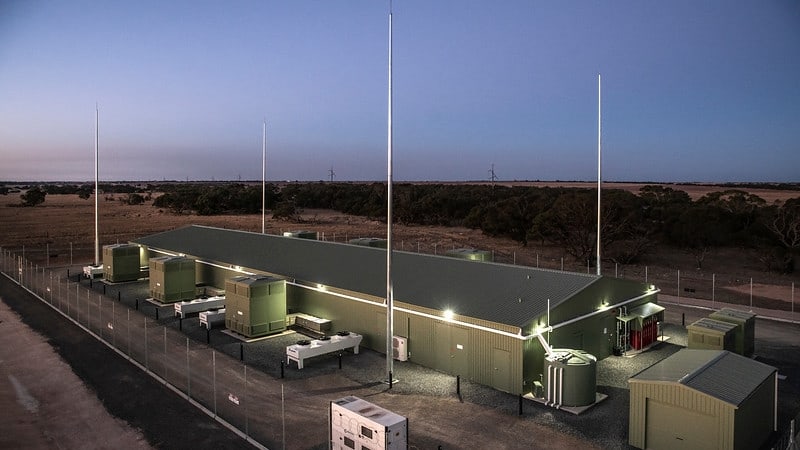 AGL is understood to have brought back online ahead of schedule a unit at its Bayswater coal plant in NSW that had a brief unexpected outage.
All the generators – in coordination with AEMO – have made preparations to cope with summer peak demand and have plants available for use. AGL Energy is investing $190 million to upgrade its coal plants, while Origin Energy has $40 million on maintenance at its huge Eraring coal plant in NSW and upgraded a unit at its Quarantine gas plant to include fast-start technology which is expected to be online soon.
"Staff at Origin's power stations across the country are working incredibly hard right now to generate enough power to help keep Australians cool through the heatwave conditions up and down the east coast," an Origin spokeswoman said.
She said energy demand is expected to reach near record levels in NSW on Friday, meaning Eraring and Origin's peaking gas plants will all be called on to help meet the market's needs.
Alinta Energy said all its plants are available at their rated capacity, while EnergyAustralia said all its plants across Victoria, NSW and South Australia are currently available.
An EnergyAustralia spokesman also pointed to the recently commissioned 30 MW, 30 MWh storage system in Ballarat which is now connected into the grid and helping manage demand.
The new Dalrymple battery, which is powered by AGL Energy's nearby Wattle Point wind farm and by rooftop solar PV, will provide back-up power to 4500 customers in the Dalrymple region for 2-3 hours in the event of an outage elsewhere in the SA network, said Steve Masters, chief executive of high voltage grid operator ElectraNet.
AGL, which secured the contract from ElectraNet to run the battery, said the plant would enhance security in South Australia's power supply system particularly in the southern Yorke Peninsula which has only a single transmission line connection to the rest of the SA grid.
Advertisement
"Obviously during extreme temperature events this is when the system is under pressure, this asset absolutely does supply and provide reliability and back-up to the lower Yorke Peninsula," said AGL's general manager, development and construction, Dave Johnson.
"Since it entered into commercial operation the operation of the battery and its functionality has exceeded expectations."
Mr Masters said the storage system, comprising about 2200 individual lithium-ion batteries, would provide services to the network and to the competitive wholesale power market to ensure it is being fully utilised.
Located seven kilometres south-west of Stansbury, the battery is the first certified grid-connected unit to be indoors, protecting it from the region's hot, dusty conditions.
Mr Masters said the battery would complement the larger Tesla battery at the Hornsdale wind farm, north of Jamestown, and would compete with it in some areas of the grid services market.
But the unit wouldn't have been commercial without $12 million of funding from the federal government's Australian Renewable Energy Agency.
"The industry and the market is hoping and expecting to see the cost of batteries come down in the medium term [but] I still think if there is going to be a large penetration of batteries in the near term they will require some sort of additional government support," Mr Masters said.
The project to install the battery dates back to a study commenced in 2014, the Energy Storage for Commercial Renewable Integration study, by ElectraNet, WorleyParsons and AGL. It also involves South Korea's Samsung, which provided the battery, power systems giant ABB and contractor Consolidated Power Projects.
Source:
https://www.afr.com/business/energy/electricity/south-australian-battery-powers-up-just-as-heatwave-threatens-grid-20190116-h1a42q