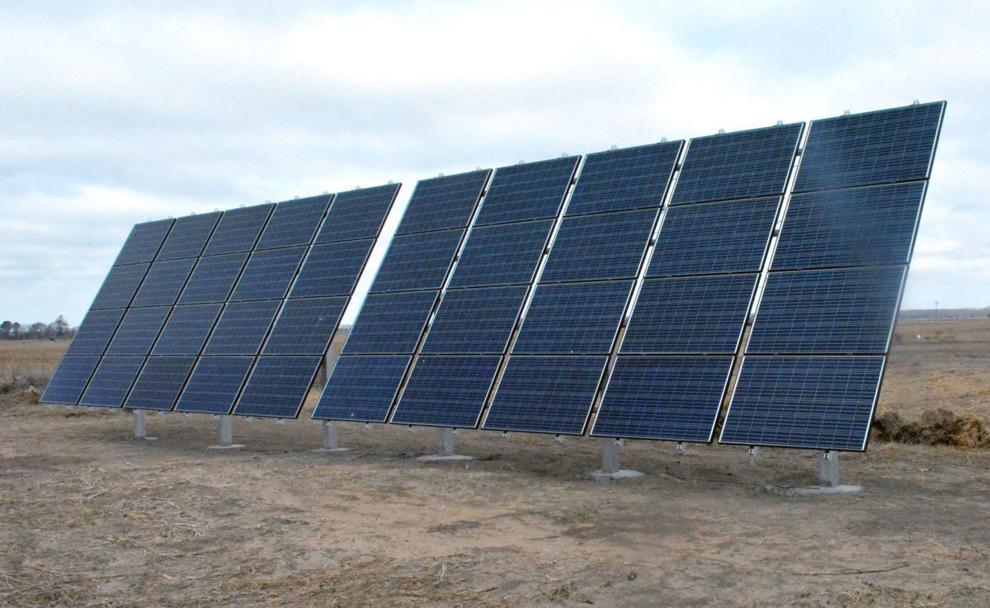 Sun Pro Solar Company has joined the mix of businesses trying to work with Loup Public Power District and sell alternative energy to the people in and around Columbus.
Based out of Louisiana, Sun Pro Solar sells and installs solar panels for residential and commercial customers in a dozen and a half states, including Nebraska. Recently, they have started to make sales in the Columbus region.
Sun Pro Solar Marketing Strategist Vince Pisciottano said Sun Pro Solar focuses on an affordable and approachable experience for its customers.
"It's a one-stop-shop," Pisciottano said. "…We give you an LG product with either Tesla or Enphase for a backup battery, if you want it. On top of that, we take care of everything from the permitting to the installation to the after-installation care and then a labor warranty out to 25 years to match the production guarantee."
So far, Pisciottano said most of Sun Pro Solar's customers in the region have been residential rather than commercial. That may partly be because Nebraska law sets an upper limit on the amount of electricity customers are allowed to generate using things like their own solar panels.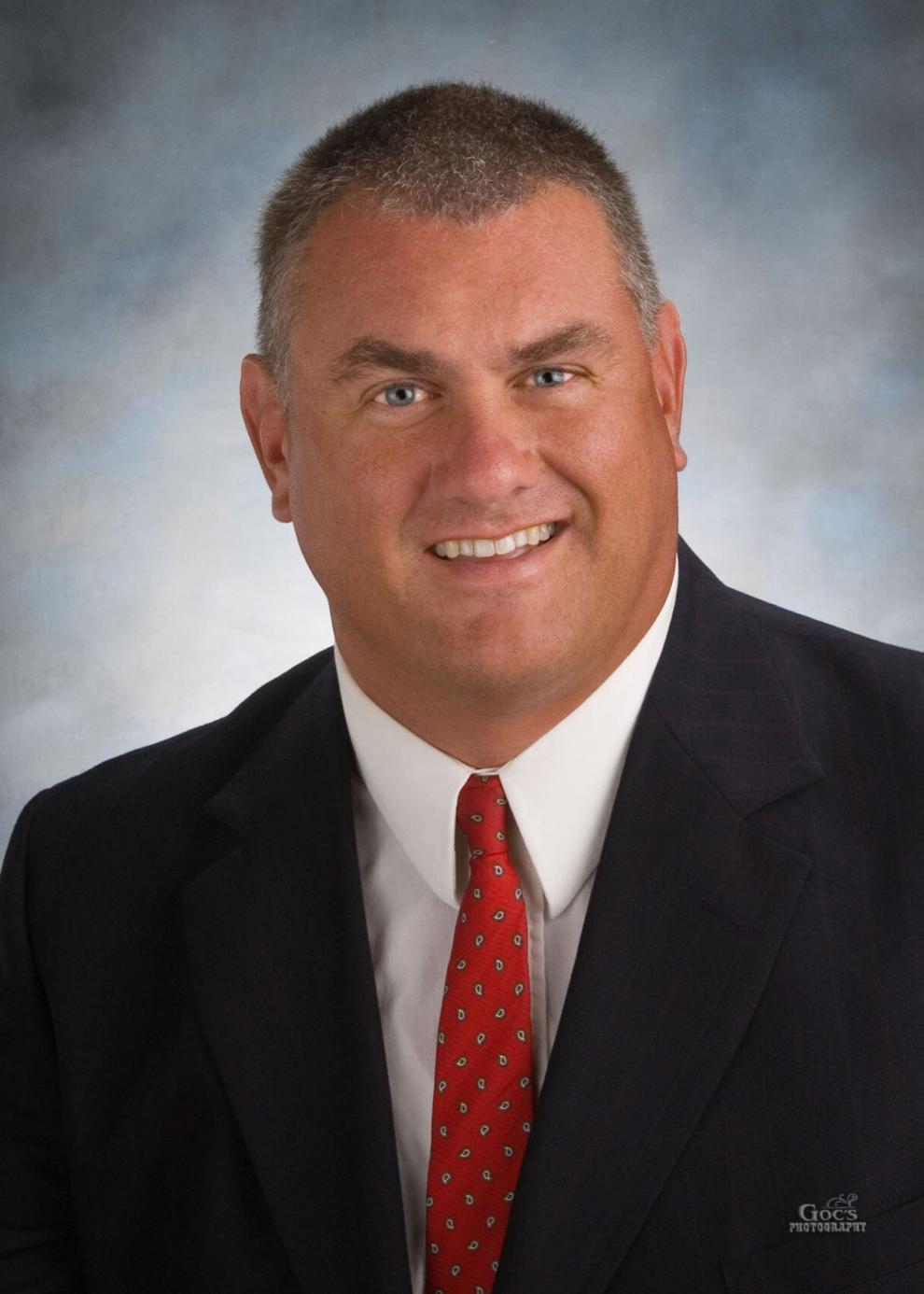 Loup President/CEO Neal Suess said the limits are in place to prevent customers from setting up huge solar panel arrays and raking in the cash from Loup.
At the same time, the limits keep Loup's commercial customers from setting up solar panel arrays big enough to support industrial needs.
With the way things are now, Suess said Loup is nowhere near that limit.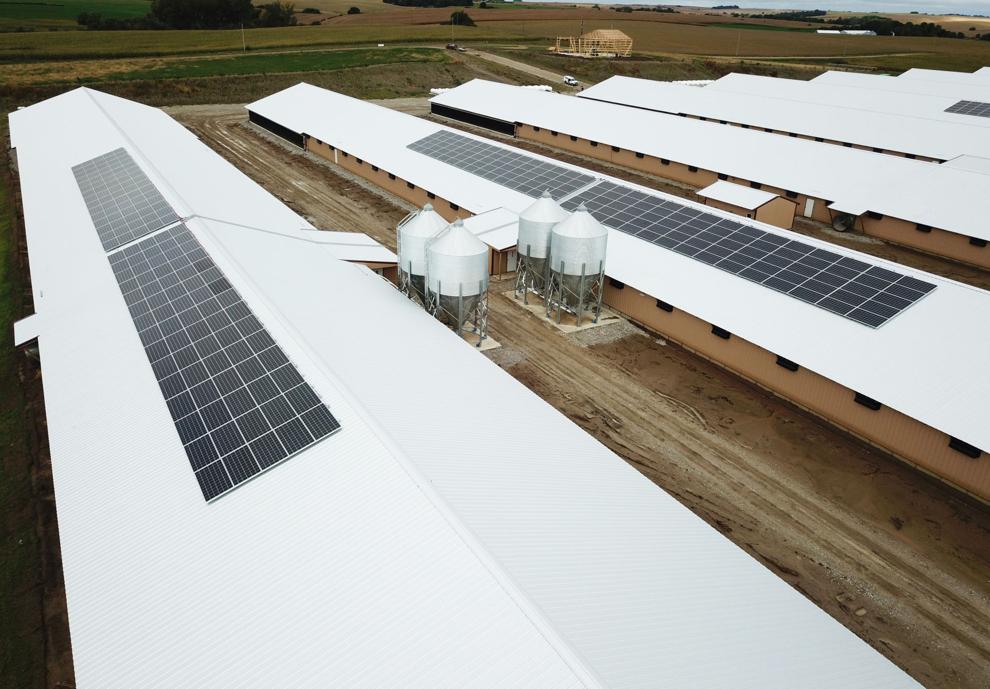 But, for companies like Sun Pro Solar, the limits may represent a barrier to entry into the market. 
Pisciottano said power districts have a monopoly in Nebraska. Suess argued it's not that simple.
"Wherever you go, there's only one electric utility provider for that individual, depending upon where they live. So every utility has a monopoly," Suess said.
Suess said companies like Sun Pro Solar may have a harder time selling to Loup customers because Loup's rates are so low. 
"We're one of the lowest in Nebraska and one of the lowest or in the lowest 10% nationwide," Suess said.
Loup hasn't raised its rates in five years. Public power board members shape the direction of the industry in Nebraska, but ultimately they are elected officials.
"That's our job, is to keep our rates low for our customers," Suess said.
In states like Hawaii or New York or California, where rates are high, Suess said it could make more sense for residential customers to invest in their own solar panels to save money over time.
But as interest in "green" or "clean" energy grows and more residential customers consider investing in solar panels for other reasons, things could get complicated.
Public power districts like Loup are already feeling that pressure grow. However, battery storage isn't yet at the point where solar and wind energy can be scaled to work on the level of industrial power.
Suess said Sun Pro Solar isn't the first to sell solar panels in the area, noting there have been a handful of others.
When the sun is shining and the wind is blowing, solar and wind are great. But the excess they generate can only be stored for so long. Loup worries that too much reliance on wind and solar would endanger power reliability, which customers value highly.
If and when long-term battery storage technology comes, Suess said it will be a game-changer for both Loup and Sun Pro.
Source: https://columbustelegram.com/news/local/solar-players-enter-field-more-alternative-energy-options-coming/article_991d6c25-331e-54bb-bf78-0fed9c5f6883.html