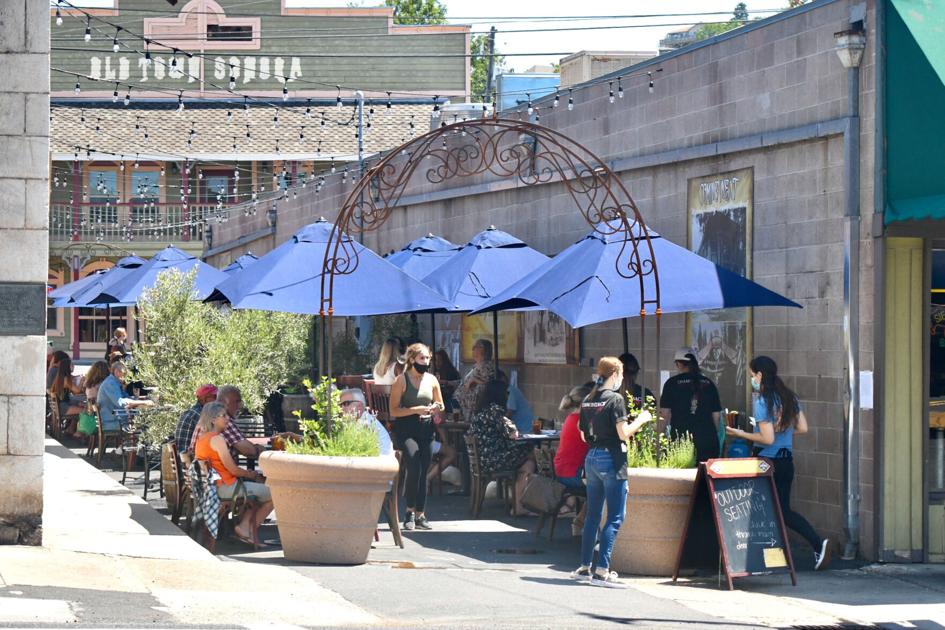 The Adventist Health Sonora parking lot on Guzzi Lane looks a lot different than any other parking lot in Tuolumne County and that's because they've installed solar panels above their parking spaces. 
"Compelled by our mission to live God's love by inspiring health, wholeness, and hope, our responsibility is not just treating our patients when they are ill but focusing on the overall health and wellness of the communities we serve," said spokeswoman Karen O'Brien. 
Their solar project, part of a Power Purchase Agreement (PPA), generates no capital costs for the hospital and started late last year at its Health Pavilion, where rooftop and carport solar panels have also been installed.
O'Brien said their first-year utility savings is estimated at $52,000 and $1.9 million over the next 20 years. With an annual production of 1.3 million kilowatt hours, the combination of rooftop and carport arrays will offset 18% of the electricity consumption at the hospital and Health Pavilion. "That is equivalent to greenhouse gas emissions from 2,247,668 miles driven by an average passenger vehicle or 160 homes' electricity use for one year," O'Brien said.
O'Brien said the hospital will have approximately 200 covered parking spaces, in addition to the cost savings and benefits of renewable energy.
The project at the main hospital campus will be completed in the coming weeks.
"This renewable energy project is not only the right thing to do for our patients, organization and the communities we serve, but also places Adventist Health as a healthcare system leader in alternative energy," O'Brien said. 
Source: https://www.uniondemocrat.com/news/article_71ab7eba-cdea-11ea-871b-f308edd94d88.html