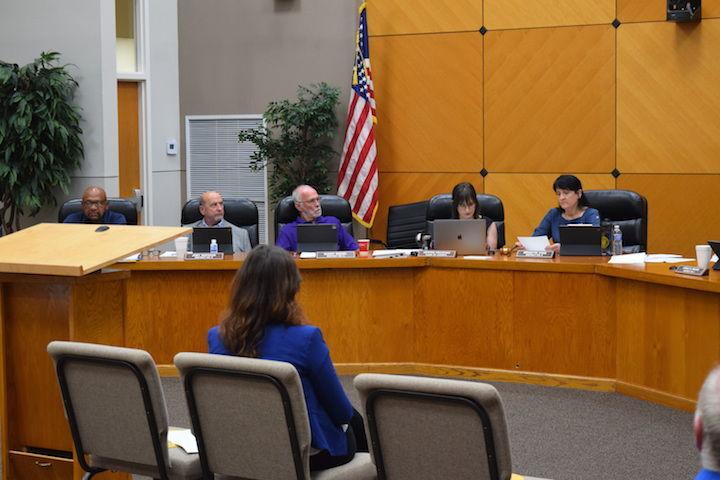 Parish council conversation Monday about rules for solar farms was not over halting the development of the guidelines. Rather, the talk was about how long to continue the temporary halt.
Councilwoman Kim Coates, chairwoman of the development regulations committee, wanted to extend the halt for 60 days. Half the 10-member council wanted to limit the extension to only 30 days, but the council ended up voting 7-3 to consider extending the halt for 60 days.
The proposed 60-day extension will be up for a council vote at the next council meeting.
The committee has been meeting every two weeks to propose guidelines for solar panel farms and commercial solar power plants, and Coates said they still have more housekeeping matters to work out.
They are contacting officials in other parishes that have guidelines in place. Coates said they have been advised by attorneys, industry representatives and visitors to do it right and not rush.
Councilman David Vial suggested clarifying that the 60-day time period would end earlier if the local regulations are completed and passed sooner.
Councilman Carlo Bruno stressed that the parish should not wait on the state or Public Service Commission to make decisions about regulations, he said.
Companies still have to go through the state, so if the state passes stricter guidelines, what the parish puts in place will be moot, he added.
"This is more of a land issue than anything," he said. "If they meet the regulations, they can do it."
He said the regulations have gotten "out of whack" and the council should let private citizens worry about their dealings with companies.
Brigette Hyde said nothing is in place at this point.
A vote to propose a 30-day extension failed with a split 5-5 vote. Councilman Trent Forrest, Louis Joseph, Bruno, Vial and John Ingraffia voted for it while council members Buddy Ridgel, Joey Mayeaux, Lionell Wells, Hyde and Coates voted against.
Voting to propose a 60-day extension were Coates, Mayeaux, Wells, Hyde, Ridgel, Joseph and Forrest. Bruno, Vial and Ingraffia voted no.
Other itemsTangipahoa Parish Council members took the following other actions Monday:
Approved a change order for Phase 22 overlay projects, accounting for actual cost instead of estimate. Also included are changing work on Brumfield Road, Dummyline Road, Osceola Road and Wheat Crest Lane from 3 Course to Asphalt – a $78,378 increase.
Agreed to seek bids for Velma sewer system improvements, which has been in the works for many years and is being paid by a grant.
Agreed to work with the City of Hammond and Hammond Chick-Fil-A to make traffic improvements to bring a new Chick-Fil-A and a few possible other new developments to West Hammond. The parish will contribute up to $75,000 towards the road improvement project.
Agreed to work with Southeastern to provide seminar-style training events to disadvantaged businesses. This education will be funded fully by an FDA grant and training will be provided by the Small Business Development Center.
Agreed to a 35 MPH sign on Taylor Creek Road.
Granted exceptions for a mini partition at 55044 Loranger Road and the spacing of a manufactured home at 15761 Highway 16 East.
Appointed Warren Scott Eyster, a middle school principal, to Hammond Area Recreation District 1.
Introduced the placement of a three-way stop sign at Cuthell Drive and Scott Place in District 10.
Introduced granting exceptions to the parish's mobile home placements standards at 11059 Highway 22 in Ponchatoula and 44242 East St. in Hammond.
Introduced making an exception to the special classification property development standards at 54372 Abrams Road.
Source: https://www.hammondstar.com/news/solar-farm-halt-continues-as-panel-studies-guidelines/article_d651eac8-a12b-55ff-aff6-442890a2d96b.html