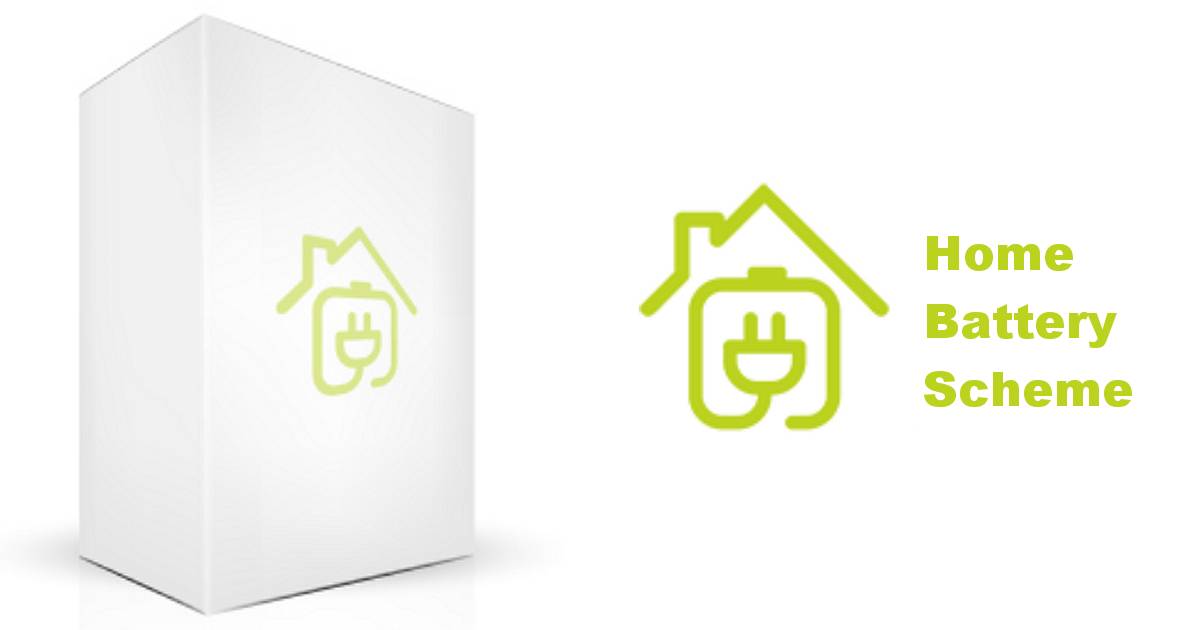 On Friday, South Australia's Marshall Government announced a bundle of bucks earmarked for emissions and electricity cost reduction efforts.
More Funding For Home Batteries
The Marshall Government's Home Battery Scheme is getting a funding boost to the tune of an additional $18 million, bringing the cost of the scheme to $118 million. The Scheme commenced just over two years ago, initially aiming to support  installation of 40,000 solar battery systems across the state. 
The maximum subsidy level was originally capped at $6,000, then reduced to $4,000, then reduced again in September to $3,000. The subsidy is based on capacity, with the current rates being:
Energy concession holder: $300 per kWh
All other households: $200 per kWh
.. up to the $3,000 maximum. Under the Scheme, there are also loans provided by the Clean Energy Finance Corporation available to help pay for a home battery system and new solar if required.
"The extra $18 million will result in the HBS reaching 440 megawatt hours of storage, a 50 per cent increase on the original target of 280 megawatts," said Minister for Energy and Mining Dan van Holst Pellekaan (the second figure meaning megawatt-hours). "Reaching that target will result in further downward pressure on household and small business electricity prices."
Installation of battery systems helps to reduce reduce mains grid demand, resulting in lower energy prices.
The Marshall Government is keen to see more solar battery owners joining Virtual Power Plants (VPPs), quite a few of which have sprung up in South Australia given the comparatively favourable environment for residential energy storage. You can find a list of VPPs here, which also includes programs in other states. Under SA's Scheme, battery systems are  required to be VPP capable, but it's not compulsory to join a VPP program.
To determine if a battery purchase may be right for you (even with the generous subsidy), the Scheme's website provides a calculator; but you might want to read this article first. Alternatively, SolarQuotes has a spiffy no-bs solar and battery calculator that provides an estimate of simple payback, and how savings are affected by a battery and solar panels separately.
Driving Electric Vehicle Uptake
In September this year the South Australian Government made an initial investment of $4.9 million to support implementing SA's Electric Vehicle Action Plan, which will aim to make electric vehicles the common choice for new passenger vehicles by 2030, and the default choice by 2035.
The Electric Vehicle Action Plan is to get another $18.3 million in the upcoming State Budget 2020-21 to support actions including creation of a state-wide public fast charging network.  The Plan will also seek to help address availability of affordable electric cars.
"The State Government fleet will transition to electric vehicles within its existing budget, whilst calling on local government and corporate fleets to pledge similar," said  Minister van Holst Pellekaan. "This will bring more models into South Australia and deliver a steady stream of affordable used electric vehicles after a few years of use in government and private fleets."
The Marshall Government says its shift to electric vehicles will also help accelerate the rollout of public charging infrastructure.
A key action in the Electric Vehicle Action Plan will be to encourage the use of electric vehicles as "mobile batteries" and "surplus solar sponges" that can be charged during times of high solar energy generation and low electricity demand, and help support the grid during periods of peak demand using vehicle-to-grid (V2G) technology; in turn putting more downwards pressure on wholesale electricity prices.
Public Building Energy Efficiency Upgrades
The Marshall Government also announced on Friday it is investing $60 million over the next couple of years improve energy efficiency in government buildings, which it says will create hundreds of jobs. Minister van Holst Pellekaan says the measures will reduce peak demand on the grid, while saving taxpayers an estimated minimum of $7 million each year once the upgrades are completed.
"Simple measures like better insulation, shading, new lighting and more efficient air-conditioning can bring older public buildings that get too hot in summer and too cold in winter in line with modern energy efficiency standards."
While there have been a few hiccups and questionable moves from the Marshall Government on the renewables related front, it has been demonstrating it has its eye firmly on a clean energy future while also delivering reduced electricity bills. This and its positive attitude toward electric vehicles are developments the Federal Coalition might want to take more note of.
Source: https://www.solarquotes.com.au/blog/sa-batteries-efficiency-evs-mb1752/