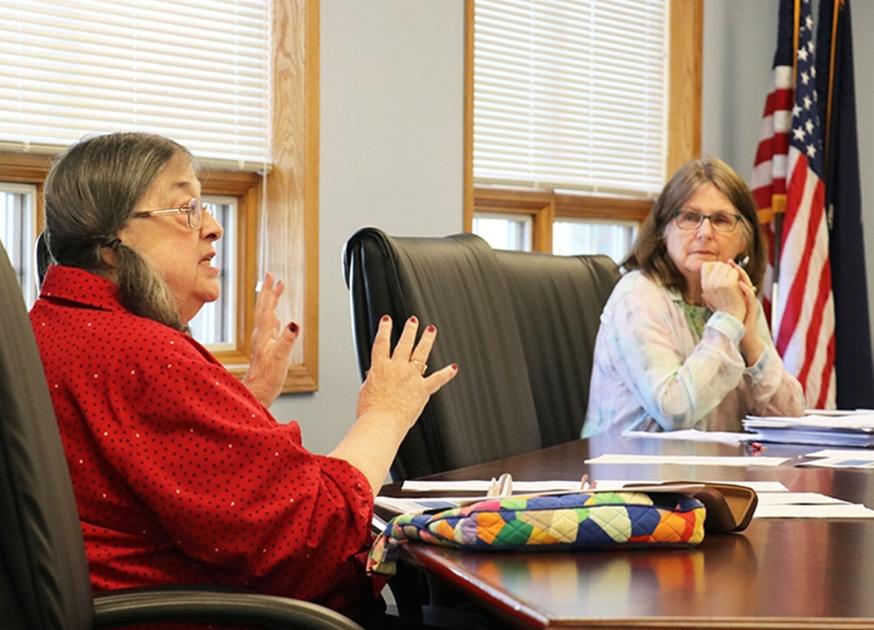 POTSDAM — The town of Potsdam has set a hearing date for public input regarding the adoption of a new battery storage law meant to set regulations and standards for possible future renewable energy projects.
The proposed law would clarify the process applicants in the town wishing to install a battery system including permitting, site plan review and decommissioning regulations. While the law is written more or less broadly, it's primarily targeting wind and solar developments, particularly larger "utility" arrays.
The proposed law is based heavily upon a sample piece of legislation authored by the New York State Energy Research and Development Authority, NYSERDA, for use by municipalities. Town officials said that while battery storage systems currently aren't a problem in Potsdam, they wanted to make sure the law was on the books in case larger scale solar development takes off in the near future as it has elsewhere in St. Lawrence County.
"They will eventually think about energy storage soon and I want to make sure you're on solid ground and have something that they can look and make sure they comply," Town Attorney Francis P. Cappello told the board Tuesday.
At the beginning of last year, the town placed a six-month moratorium on solar development while a special committee drafted a law outlining zoning and special use requirements. That proposed law was adopted in September 2019.
The proposed law would establish two tiers of different battery storage systems. The first tier is a single storage unit for smaller facilities, for example solar panels on top of an office building or residential home. In this case, batteries can be stored in the building. Tier two is defined as a group of batteries or higher wattage batteries. Requirements for these are geared more towards larger scale facilities.
As part of the procedure for applying for a special use permit for battery storage, applicants would have to submit a site plan that meet a large number of requirements. This includes considerations for environmental factors, access to the property by emergency personnel, the proximity of other residences, fencing and vegetation.
Projects would also have to set a decommissioning plan for the project and bond funds to carry out that plan to the town should the batteries need to be removed.
The hearing is set for 6:30 p.m. Wednesday Oct. 14, prior to the town board meeting.
Source: https://www.nny360.com/news/stlawrencecounty/potsdam-brings-battery-storage-law-for-hearing/article_a6fda924-97de-5ade-86c4-258ac90a6810.html