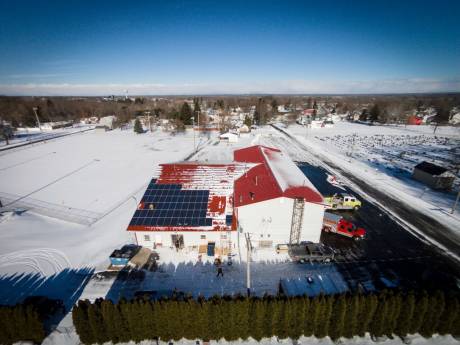 The Oakfield Fire Department is installing solar panels on the roof of its fire hall.
Assistant Chief and Board Member Sean Downing said the project came about through a conversation a department member had at work at the U.S. Gypsum plant with the brother of an area solar installer. That started the process of the department learning about the cost-saving benefits of solar, especially with the government incentives available to cover the cost of installation, along with incentives offered by solar companies. As a result, there's no cost to the department and over the next 25 years, the department stands to save about $95,000 on electric costs.
"It was kind of a no-brainer," Downing said. "It doesn't cost us anything, not for engineering, not for installation, there's no out-of-pocket expenses, and for a project that is going to cover nearly all of our electric expenses."
The solar installation is being handled by CIR Electrical Construction Corporation, out of Lackawanna.
Interestingly, there has been some concern among firefighters about the increasing number of solar power installations in the state. They present a safety hazard to firefighters and make it more difficult for firefighters to cut a hole in a roof for ventilation, a key fire-fighting strategy. As a result, New York is considering limits on solar panel installations. 
CIR is using new technology that mitigates some of these difficulties, said Jeff Pedro, CFO for CIR.
"We are using SolarEdge inverters which have a rapid shutdown function on their inverters," Pedro said. "This really was brought about by firemen and is part of the 2014 NEC code for PV systems."
The safety features are designed to allow rapid shutdown of electrical flow by first responders.
Top photo, courtesy Norris Clifton Aerial Photography.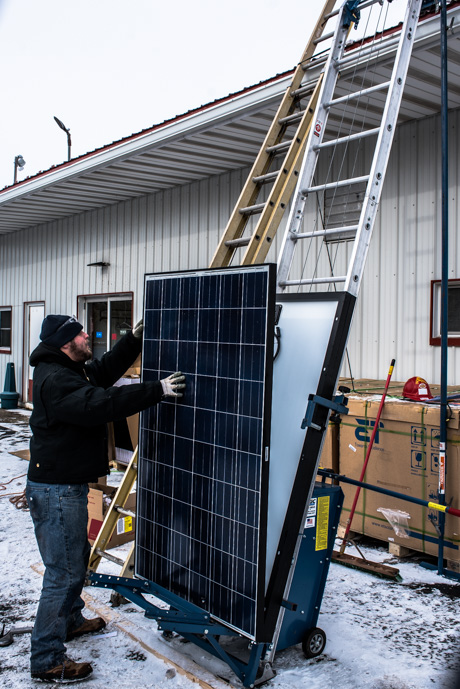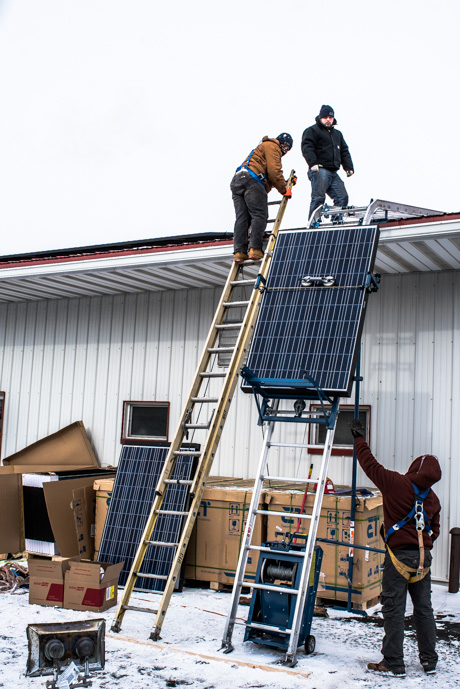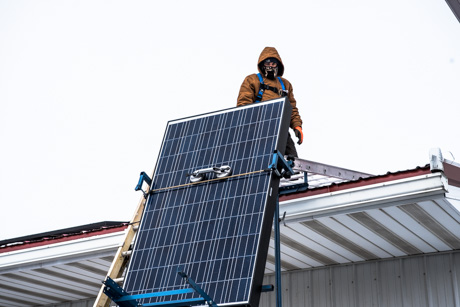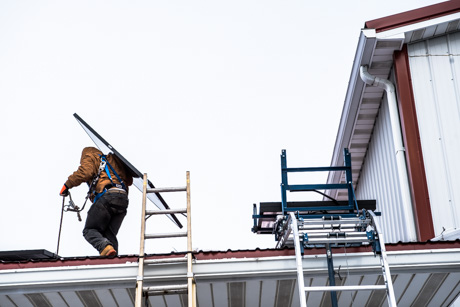 Source: https://www.thebatavian.com/howard-b-owens/oakfield-fire-installs-new-solar-panels-with-latest-safety-features-for-firefighters