Designed, manufactured and supported from the heart of Melbourne, Australia, MIL-Systems' very own MIL-Solar division has been setting industry benchmarks since 1987. The team have been kept busy across the decades, designing, manufacturing and supporting electronic power, battery and security products for both the communications industry and the Australian Defence forces.
Blueprinted and crafted to withstand Australia's iconic (and sometimes unpredictable) conditions, MIL-Solar's rugged 5 kW solar inverter was launched in 2015. It has a 10 year warranty and 100% reliability with no faults or warranty claims from any of the Eclipse inverters installed around Australia over 5 years.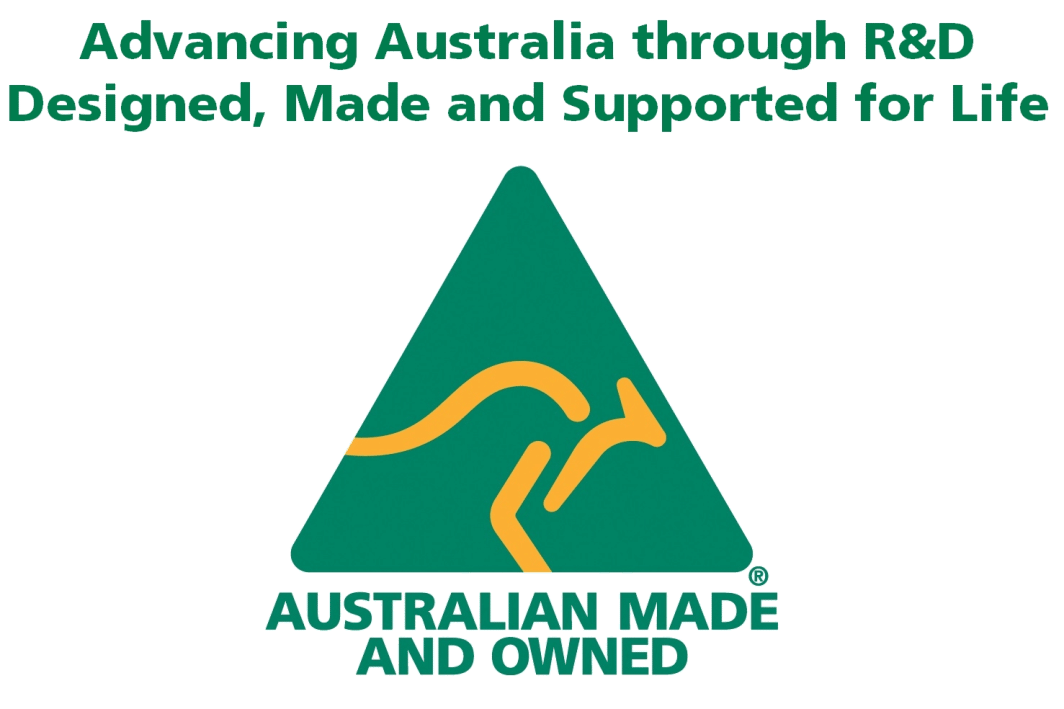 The brand kicked off with its exclusive Eclipse solar inverter design, with rollout and installation commencing from 2016. Through this successful launch, MIL-Solar has continued to support both the local economy and ability to provide stable job opportunities.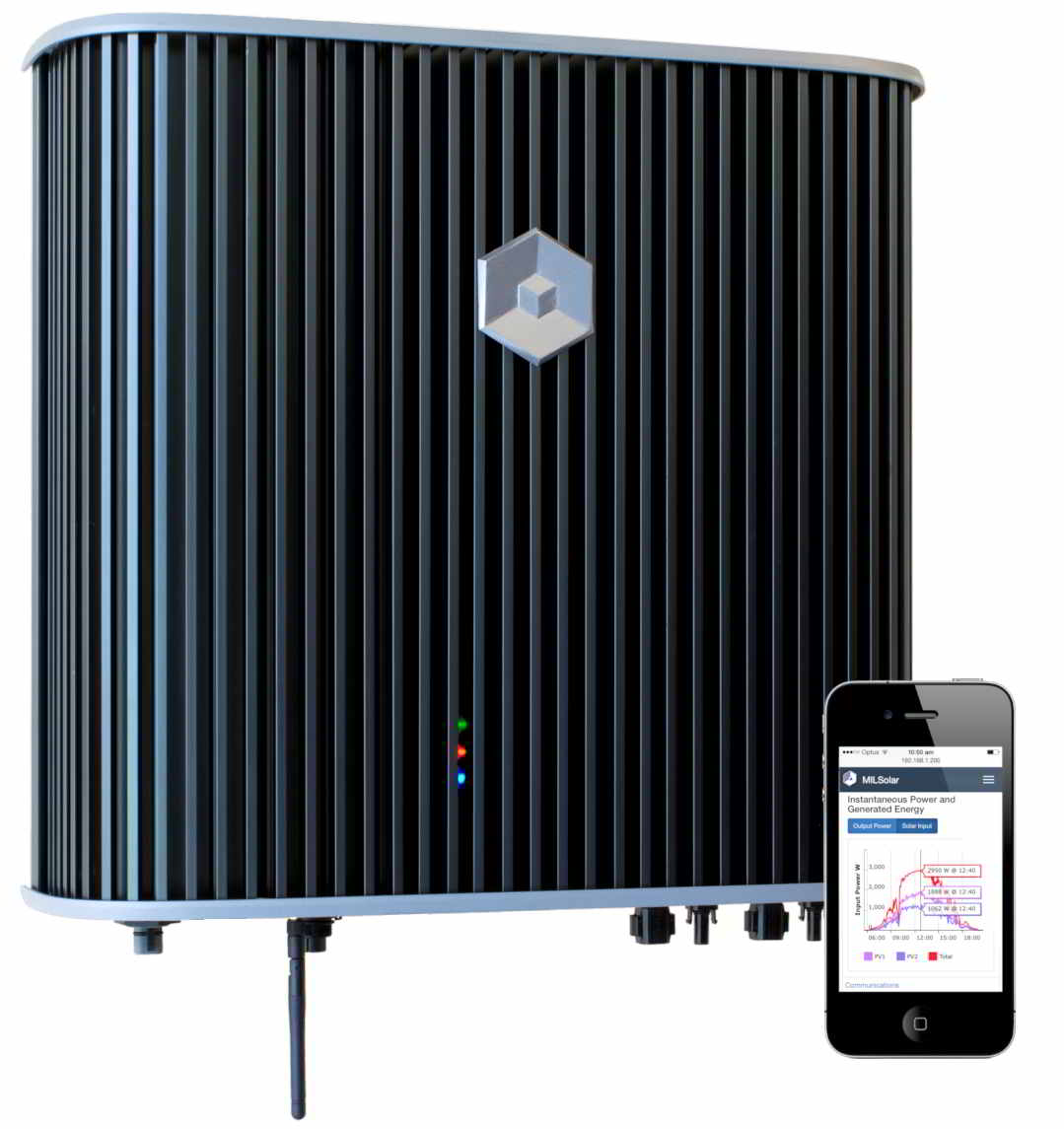 The Eclipse is the only Australian designed and manufactured PV Grid Tie inverter on the market – a significant advantage for the national industry, local innovation and jobs for Australians.
The Eclipse inverter is AS4777 approved on the CEC website and specially IEC62116 safety approved for eligibility for the Solar Victoria rebate of $1888.
A positive path for the short-term future
MIL-Solar plans to increase production of its 5 kW Eclipse inverter to support the surge in demand for Australian made products, especially throughout 2020.  MIL-Solar engineers are finishing the design of the 6 kW Eclipse for release at ALL Energy in October 2020.
The Eclipse range is battery ready and can be installed in the home with the Tesla Powerwall 2 AC battery.
The Eclipse range is suitable for installation with the Selectronic SPPRO battery and the MIL-Solar engineers have completed the AC Coupling to the SPPRO battery.  Cooperation between Selectronic and MIL-Solar will soon see the Eclipse inverter Certified for AC coupling to SPPRO for off-grid and hybrid installations.
What's the big deal about the Eclipse inverter?
There are plenty of benefits to enjoy from MIL-Solar's Eclipse 5kW inverter, including:
Design elegance, attractive slim low profile: The Eclipse is an aesthetic addition to the home being artistically styled by renowned Melbourne sculptor Darien Pullen. Quiet operation, no noisy cooling fan.
Long life and 10 year warranty, military grade technology: High reliability design and manufacture locally in Melbourne. Front facing cooling for low temperature, long life and easy maintenance cleaning. No fans to wear out and fail.
Supported for life: The Eclipse is designed and owned by the long established Australian company MIL-Systems who will continue to provide local customer support and warranty for years to come. MIL-Systems has supported a range of products for the Australian Army for more than 22 years.
Top-tier safety: Certified to all the latest Australian and international standards for electricity safety and power quality modes required for CEC and Solar Victoria rebate.
High solar energy yield: Collect maximum sunlight all day with two fully independent maximum power point tracking PV inputs. Captures energy from early morning to late afternoon.
Continuous generation: Global benchmark technology for reactive power control and power quality modes support continued solar power generation when the grid voltage is high.
Home energy monitoring: the Eclipse MyPower feature shows the home power consumption and how much power is exported to the grid for feed-in credits.
Network ready capability: Plug and play Wi-Fi to the home network. Easy to view inverter operation, power generation and consumption on any device on the home network.
Cloud monitoring: View the solar PV inverter system performance via the Cloud. View the inverter operation and monitor its generation remotely through any internet connected device.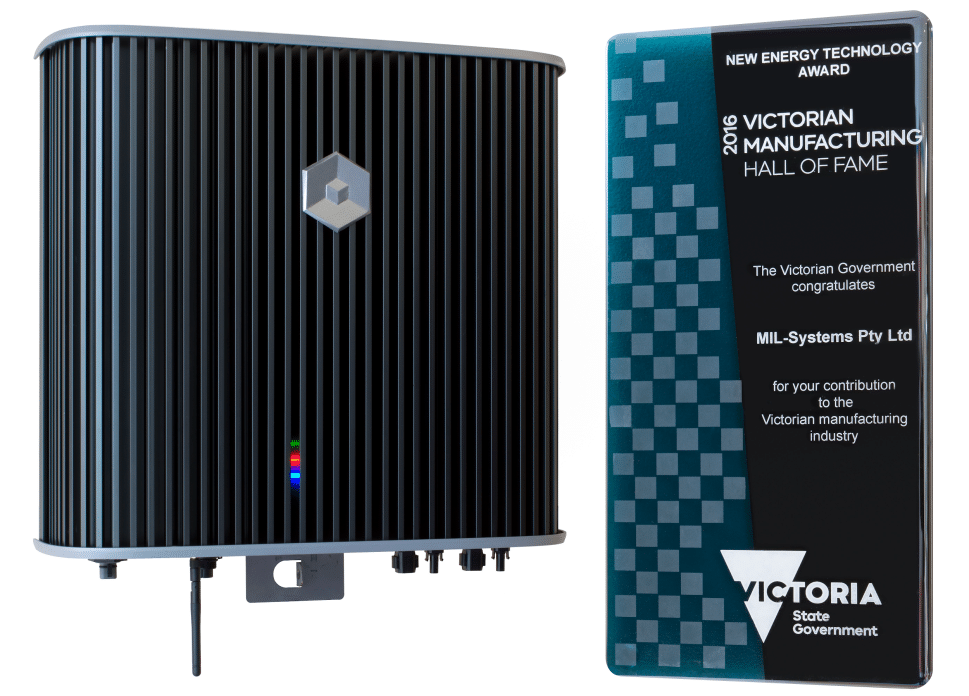 See more of what MIL-Solar is up to by visiting their website here.
Source: https://www.energymatters.com.au/renewable-news/mil-solar-melbournes-very-own-inverter-leader/