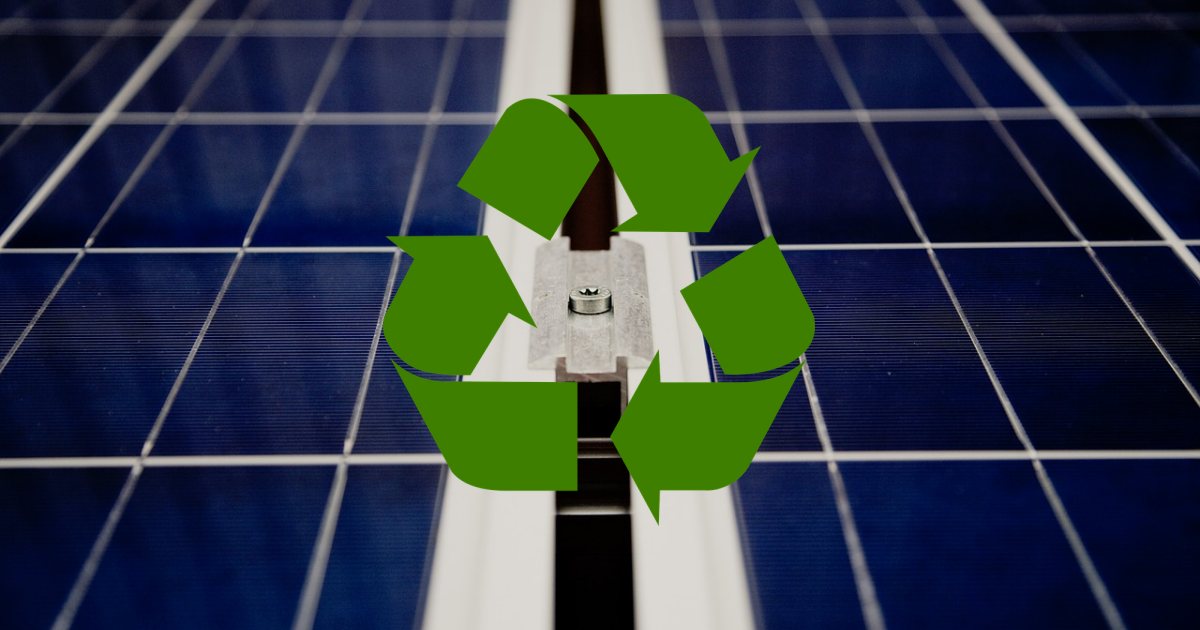 Solar panels winding up at the tip in Lithgow, New South Wales are now being diverted for recycling.
The initiative is occurring in partnership with NetWaste and Lithgow City Council's existing contractor. I couldn't find any information on NetWaste's site about the recycling process involved, but Council says:
"Solar panels are primarily made up of glass, plastic & aluminium and this service will allow all parts to be recycled effectively diverting this problem waste from our landfill. Waste generated from used solar panels is an emerging issue and Council is pleased to offer this service at a time when limited options are available."
I asked Council about the cost involved with dropping off solar panels at the Lithgow Solid Waste Facility. There is no charge if the panels are delivered by a resident and the solar panels are from a residential dwelling. However, if the solar panels are considered 'commercial' – such as from a commercial building or a large quantity from an installer – then the 'mixed waste' gate fee will be applied as per normal practice.
Currently, the fee for mixed waste is $130 per tonne, inclusive of GST. A solar panel weighs around 20kg, so 50 panels to a tonne. That works out to $2.60 a panel, which is pretty good – another service charges $10 a panel; not including freight.
In Lithgow, solar panels are becoming a very common sight on rooftops across the city. More than 1,591 small-scale systems have been installed, with a collective capacity of 8,796 kW as at the end of April this year.
Solar Panel Waste In Australia
Australia's home solar revolution started to really kick in around 2010. More systems were installed that year (198,208) than in the 9 years prior combined. A good quality solar panel should last for at least 25 years, but Australia has unfortunately seen its share of shoddy panels installed, particularly during the early days.
Another recent trend is system owners choosing to remove their panels after just 10 to 12 years in order to upgrade, or because a couple of panels have failed or the inverter has died. This is a terrible waste as the still-functioning solar panels could be useful in developing nations – but it's a matter of getting them properly checked and shipped to where they can be used.
How many systems are winding up in tips across Australia at the moment is hard to say; but panels are being increasingly seen in landfills – except in Victoria, where they must be taken to e-waste drop-off points and then sent on to an e-waste recycler.
A 2018 study out of Macquarie University predicts cumulative PV waste generated between 2031 and 2047 will reach around 1 million tonnes. 554 kilotonnes of the weight will be glass and 124 kilotonnes of aluminium. Both those components are easily stripped and recycled, but the glass isn't worth much at the moment. While 95% of a solar panel's weight consists of recyclable materials, once the glass, frame and junction box are removed it's the remaining bits where recycling gets more complex and expensive.
A couple of years back, SQ's Ronald crunched some numbers and determined if stripped panels were stacked one metre high, 2 million tonnes could fit in under one square kilometre.
Still, anything that can reduce the amount of waste going to landfill is a good thing – and in Australia there's a push to have manufacturers take responsibility for recycling, as has happened in Europe.
Source: https://www.solarquotes.com.au/blog/lithgow-solar-recycling-mb2033/