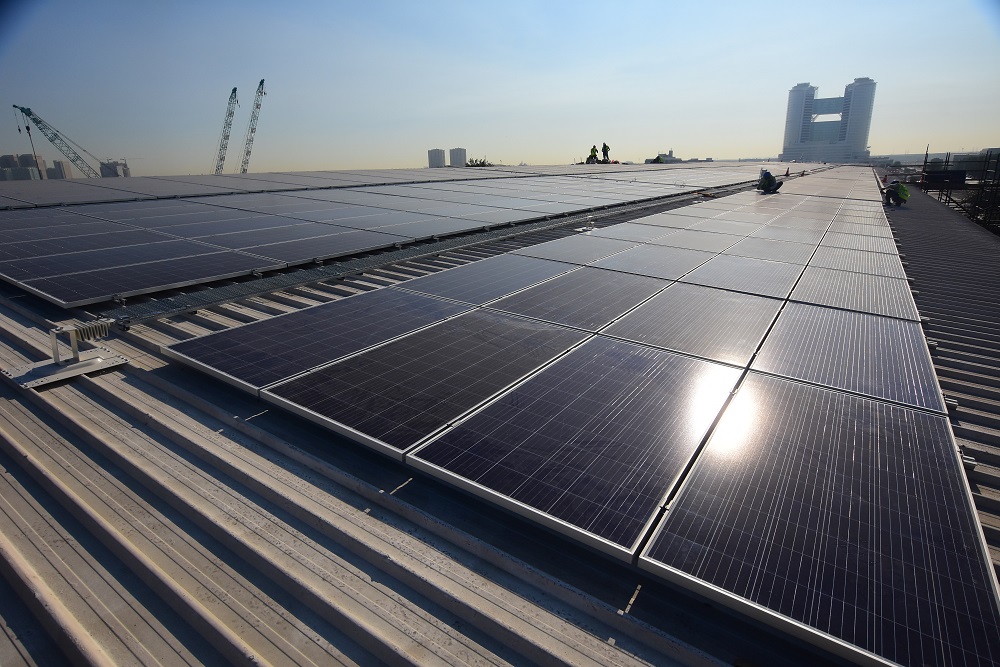 UAE-based solar energy solutions provider, Sharaf DG Energy, is implementing initiatives to make its warehouses and factories sustainable in a bid to tackle the issues of climate change.
According to the company, combination of extensive unused rooftop space, the need for generating clean energy, and the possibility of generating additional income, makes warehouses ideal for solar energy.
Vice president of Sharaf DG Energy, Sanjay Dabur said: "Installing solar panels on a warehouse is financially beneficial as well as a great way to utilise empty roof space".
He added: "The key advantage of using solar panels is that a warehouse can become more self-reliant by producing its own energy which can amount to significant savings over time".
"As the climate emergency accelerates, factories and warehouses must adapt and create new strategies with sustainability at the core of their business."
Dabur stressed that manufacturers in the Middle East should implement the necessary changes towards becoming more sustainable, adding that they should "streamline processes and begin to see this as an opportunity as opposed to a threat".
According to the company, by initiating the use of solar energy through the installation of solar panels, warehouses in Dubai could record more savings and security from producing their own clean energy.
Source: https://www.constructionweekonline.com/business/262705-installing-solar-panels-on-a-warehouse-is-financially-beneficial