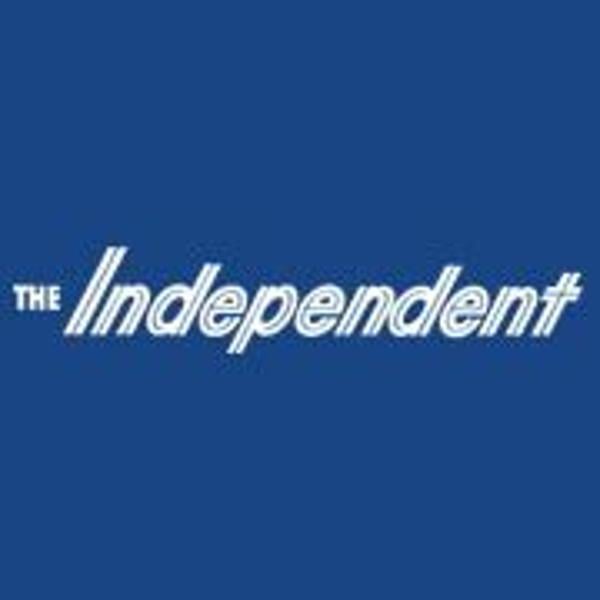 A plan to transform hundreds of acres of leased ranchland into a massive solar farm is drawing concern from residents of the North Livermore Valley who want to protect property values, viewsheds and a way of life they say is under threat.
Environmental review began last week for the proposed Aramis Solar Energy Generation and Storage Project on 750 acres of private land mostly along Cayetano Creek west of North Livermore Avenue a little more than two miles north of town. It stretches for 1.5 miles from its southernmost to northernmost points and more than a mile at its widest point from east to west.
The review period is expected to last about six months culminating in an environmental impact review (EIR) with analysis of the project's potential adverse effects on aesthetics, agriculture, air quality, wildlife, water quality and other resources.
The developer, San Francisco-based Intersect Power, LLC, says the 100 megawatt solar photovoltaic project brings many benefits. It would harness enough clean energy from the sun to power up to 25,000 homes, help the state meet its climate goals, grant an easement for public use as a new hiking trail, and create up to 400 mostly local jobs using union labor during the expected nine-month construction period.
To soften the facility's visual impact, the developer will plant a vegetation buffer of native wildflowers along public streets. It also committed to adhere to an agriculture management plan, calling for the inclusion of beekeepers and sheep operators on the land to "ensure consistency of the facility with adjacent agricultural land uses."
Even so, the prospect of hundreds of acres of solar panels blanketing farmland, security fencing and large buildings to house batteries does not sit well with some.
"It's not a farm. It's a power plant, and it's not agriculture," said Chris O'Brien during a virtual public hearing before the East County Board of Zoning Adjustments on May 28.
His family's modest ranch on Manning Road would be fronted on two sides by fields of solar panels. O'Brien questioned the commercial viability of sheep grazing and bee operations amid the solar arrays and described the idea as "a ploy" to allow development of the large-scale industrial facility on agricultural land.
Tensions over solar facilities in the North Livermore Valley were already high with an unrelated application by SunWalker Energy seeking county permission to build a 60-acre commercial solar installation across the street. A final EIR for that project, Livermore Community Solar Farm, is nearing completion.
The area is attractive to solar project developers with its flat topography, open pastures, abundant exposure to sun and close access to PG&E's Cayetano substation where they can interconnect with the public's distribution system.
Marisa Mitchell, a principal with Intersect, said the Bay Area company has a track record of developing viable projects that get approved, financed and constructed. She noted the company places a "huge emphasis on being a good neighbor" and shared specific benefits of the project, including how it plans to design the facility to protect the water quality of Cayetano Creek.
"We are passionate about developing clean energy infrastructure in an environmentally responsible manner, with the local community in mind," she said.
The purpose of the zoning board hearing was to provide input on the scope and content of a pending EIR for the Aramis project. A draft EIR is expected to be circulated in early fall with a final EIR set to go before the zoning board for certification in late fall.
Derek Eddy, a member of the East County zoning board with jurisdiction over the Aramis application, asked whether the lot coverage of solar arrays is calculated to determine compliance with floor area ratio requirements of Measure D. The 2000 law approved by voters known as the Save Agriculture and Open Space Lands Initiative places strict limits on the development of nonresidential building intensity on agricultural land outside the urban growth boundary.
Andrew Young, a senior planner with the county, said ground-mounted solar arrays, which are not enclosed, are not considered buildings for that purpose, and the development restrictions are not applied.
Frank Imhof, chair of the three-member zoning board for Eastern Alameda County, noted the land at a failed solar project site near Mountain House was left with base rock and pillars sticking out of the ground when the developer vacated its plans. He asked if anything could be done to prevent something similar from happening again.
Young said the zoning board could make clearing the site at the end of operations a condition of approval, and require a bond to pay for it if the developer goes bankrupt.
Of the 750 acres, the proposed solar project site covers approximately 580 acres, according to public records. This excludes protected lands along the creek and other environmentally sensitive portions of the land. Those areas are not suitable for solar panel development, according to county planners.
The energy storage portion of the proposal calls for four new single-story buildings to house lithium ion batteries with a combined total of 72,000 square feet of floor space. An existing building would also be retrofitted.
Source: https://www.independentnews.com/news/impact-review-for-mega-solar-farm-to-begin/article_7538fac4-a60a-11ea-a139-ff5fa7be9e6a.html