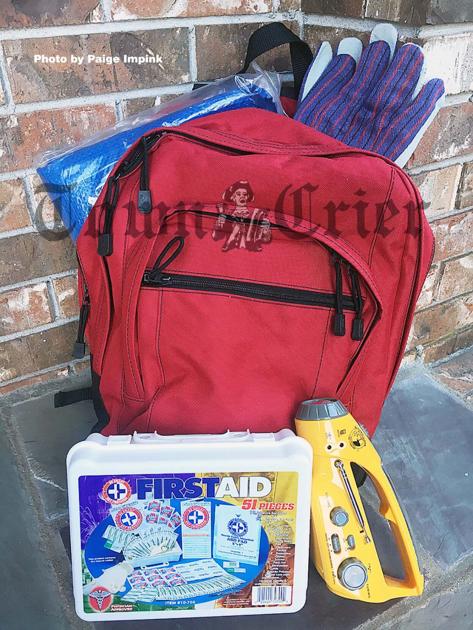 Governor Charlie Baker declared the week of July 12-18, 2020 as Hurricane Preparedness week. In the wake of the COVID-19 pan­demic, natural and man-made emergency situations are still things that we all need to be ready for, if not more so.
Since August and Sep­tem­ber are typically the start of hurricane season in Massachusetts, residents are encouraged to use July as a time to prepare. During the pandemic, residents are reminded to add face coverings, hand sanitizer and disinfectant to their emergency kits.
In addition to making an emergency plan, residents should consider that evacuating to an emergency shelter may not be the right choice for them if an underlying health condition might create a vulnerability when sheltering with the general population. Perhaps alternatives such as a relative's home or hotel should be considered.
Building an emergency kit which supports yourself and your family for three to five days without power is part of being prepared. Keeping bottled water on hand, canned food items, a can opener, an items that do not require cooking, such as granola bars, nuts, dried fruit, nut butters, etc. are recommended.
In a hurricane, it is possible that gas, electricity and water supplies could be impacted. Fresh batteries for flashlights, a hand crank or battery powered radio are items that can help. A solar charger for cell phones also could be helpful if electricity is cut off.
A sufficient supply of pet food, medication, and any items needed for personal care should be considered as access to stores, transportation and limited quan­tities could be a factor in already disrupted supply chains. Cash and personal identification documents should be able to be accessed quickly.
According to the Massa­chusetts Emergency Man­agement Association, pre­parations are being made at the state level including "adding screening, sanitization, disinfection, and general public health protocols to existing mass care plans; and planning for and preparing to provide sheltering in non-congregate settings such as hotels."
Emergencies and natural disasters are disruptive enough, but layering the considerations of the strain on first responders, emergency rooms, and shelters already affected by the coronavirus just am­plifies the need for residents to be as self-sufficient as possible in a crisis.
FEMA, the Federal Em­ergency Management Agency, recommends being sure that residents can receive emergency alerts in multiple ways. For ex­ample, mobile phone users are encouraged to determine with their carrier if they have a Wireless Emer­gency Alert capable phone.
Weather alerts are sent automatically via the Wireless Emergency Alert system but older phones or flip phones may not be enabled. NOAA weather radios are another way to keep informed, as is subscribing to Twitter @MassEMA or Facebook/MassachusettsEMA.
Locally, it is important to be enrolled in Tewks­bury's Code Red system. In Wilmington, residents may enroll in the Ever­bridge System.
Even if a severe weather event is not going to re­quire evacuation, there are things around the home that can mitigate damage. Secure outdoor furniture by either tying it down or moving to a lower level. Shade canopies should be collapsed. Col­lect yard toys, planter pots, or other items that could go airborne and cause damage to your home or someone else's.
Check that downspouts and drains are clear and focused away from your foundation if possible, to limit the effects of a deluge. A few minutes of preparation ahead of a severe weather event could save hours or days and many dollars of damage and headache.
If there is a need for emergency information during a disaster, the state's 211 central call center to share shelter information, donation information and learn about disaster assistance.
For more tips and additional information, visit https://www.fema.gov/news-release/2020/05/19/2020-hurricane-preparedness-tips.
Source: http://homenewshere.com/tewksbury_town_crier/news/article_db2b2b88-cc73-11ea-9fd2-7b1e7ada5f0d.html