With modern problems come modern solutions. I know many of us try to get away from the house and the city and leave all of our technology behind. However, despite our best efforts, technology seems to always follow us wherever we go. On the converse side, a lot of the technology that we carry with us can be incredibly helpful and provide an extra layer of safety and comfort on long journeys in the wilderness or even just keep the tunes going during a day out on the lake. Solar chargers are one of the best ways to keep your devices charged up and in usable condition while out in the wild when traditional sources of power aren't available. The best portable solar chargers on the market may shock you… But at least you'll get a charge out of them. All puns aside, a way to power up your devices wherever you are is something you should take seriously when planning an adventure.
Charging your phone
A solar charger will typically take about 20-30 hours to fully charge a modern smartphone. The biggest limitation of portable solar charging panels is the amount of power they can generate. This is compounded by environmental factors such as dust on the panels as well as the amount of available sunlight. Generally speaking, the larger the panels, the larger the output.
It's a better idea to either use a portable solar charger with a built-in battery pack, or use a portable battery pack with your solar charger. After all, you don't want to sit around all day waiting for your phone to charge, and unless you have a long cord, the direct exposure to sunlight needed for the solar panel to work is usually not that great for cell phones.
A word about direct sunlight
Do Solar Chargers Need Direct Sunlight? The short answer is no, you don't. The solar panels on most chargers should be able to collect some energy even without direct sunlight. For portable solar chargers with charging indicators built in, you can observe this even if you are in a shady area on a sunny day.
Direct sunlight is always best for the most efficient charging but unless you want to reposition the panel every hour you should be able to get a decent charge by leaving it out in an open area facing straight up.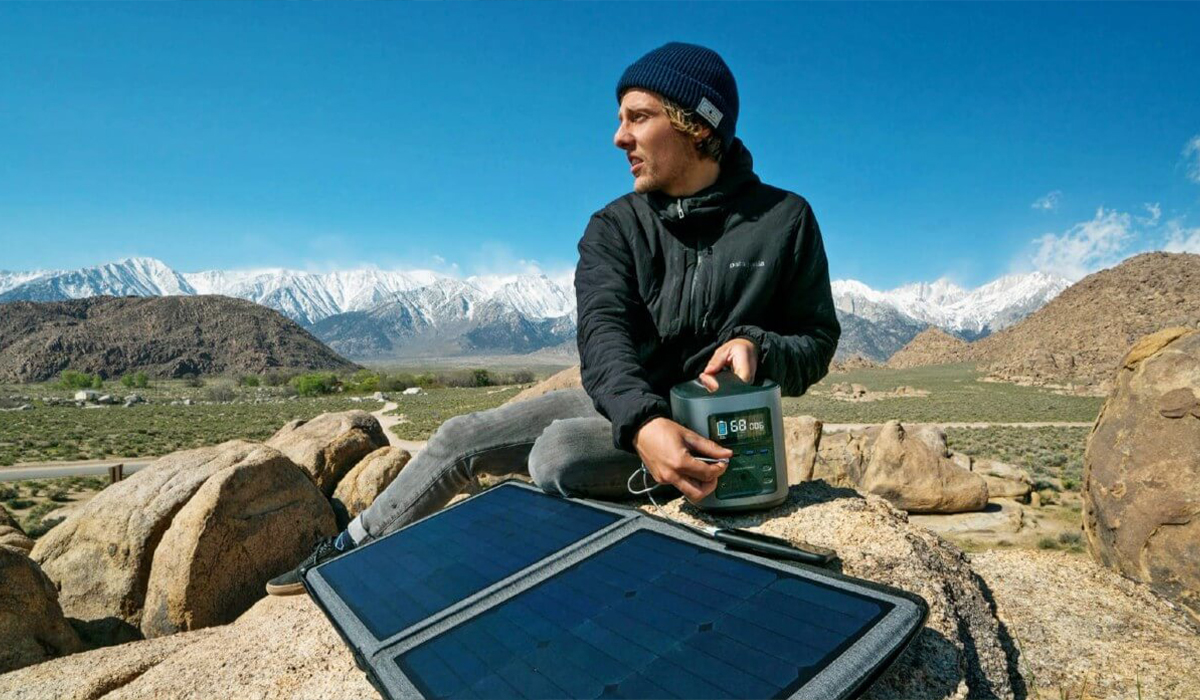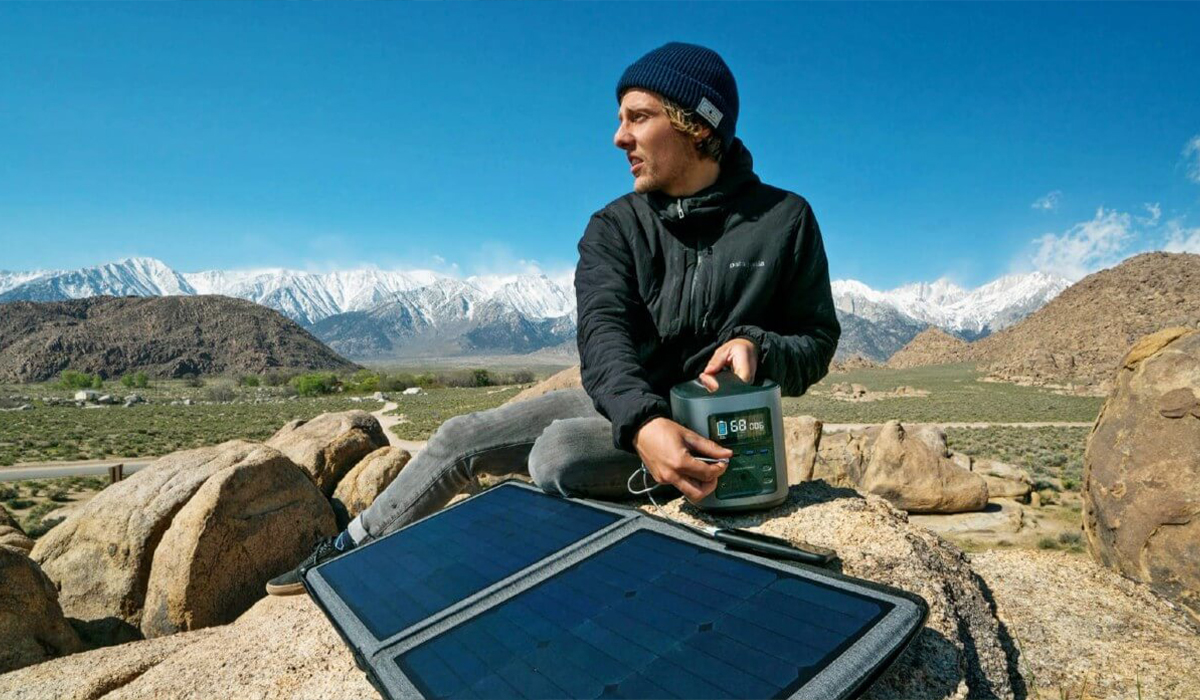 Solar panel life expectancy
Solar panels used to be both extremely inefficient and didn't last very long. Advances in technology have allowed improvements and you can expect any solar charger you buy these days to last around 25 years or so. This is provided that you keep the panels in good shape and don't damage any of the electronics inside the unit – this is why it's a good idea to consider the level and type of activity you're planning on doing during your trip.
How do I pick a portable solar charger?
Look at the amount of energy it produces and see if it meets your needs. The smaller, less expensive models are usually good for cell phones, but if you need to charge a laptop or other big device, go with one that produces more electricity.
Will a solar charger hurt the life of my battery?
In short, not usually. Most portable solar chargers produce a slow charge with a very low voltage. This can mean it takes longer to charge your device, but the effect shouldn't hurt your battery. Always check your requirements and manuals to be sure, though.
We are committed to finding, researching, and recommending the best products. We earn commissions from purchases you make using the retail links in our product reviews. Learn more about how this works.
<!–
–>Source: https://www.outdoorhub.com/portable-solar-chargers/