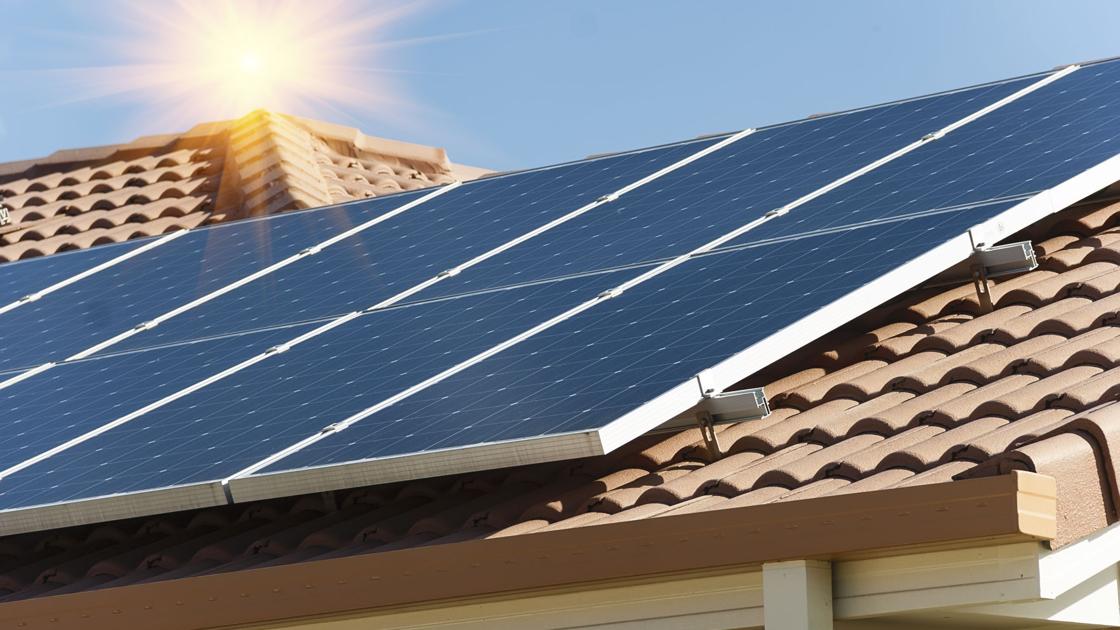 Representatives from two local environmental groups have urged the Fredericksburg School Board to add solar panels to the city's schools.
This would not only help the school system lower its electricity bill, but would reduce greenhouse gases and provide vocational education opportunities, members of the city's Clean and Green Commission and Fossil Free Fredericksburg said in emails read during the public comment section of the School Board's virtual meeting Monday.
"If we use a solar power purchase agreement to purchase and install the panels, we pay no money down, the developer takes care of the maintenance and the school system pays lower costs for electricity," wrote Christi Carver, a member of the Fredericksburg Clean and Green Commission.
School officials across the state are beginning to see the advantages of solar power. The number of K–12 schools in Virginia that have embraced it has tripled from 29 to 86 since 2017, according to a statewide report on schools' adoption of solar energy published last year by Generation180, a national nonprofit focused on equipping individuals and communities to take action on clean energy.
Arlington paved the way when it had a solar panel array installed at Discover Elementary School, making it the first net-positive-energy school in the Mid-Atlantic region. The school district has been saving $100,000 in energy costs per year at that school, and opened its second net-zero-energy school, Alice Fleet Elementary, last fall, according to the report.
Today, the school systems in Virginia that have added solar panel arrays on their buildings include Richmond and counties of Arlington, Fairfax and Hanover. Orange County is next. Its School Board voted 4–1 in January to approve a contract with Secure Futures to put solar panels on school buildings later this year. They're expected to save the school system $11 million over 25 years.
Power purchase agreements are the primary method Virginia schools are using to finance solar installations because of the opportunity for immediate cost savings. These PPAs also account for nearly 90 percent of K–12 solar school installations nationwide since 2014, the report found.
PPAs are available in Virginia through a pilot program that was established in 2013. They've become so popular that the 2020 General Assembly adopted legislation to expand it.
For eligible renewable generation located in the Dominion Energy Virginia service territory, which includes Fredericksburg, the cap was increased from 50 megawatts to 500 megawatts for residential and business customers and 500 megawatts for local, state and federal government customers, according to the State Corporation Commission.
"None of the other school boards had experience with PPA's before initiating them, but they did see the potential benefits, which they are now reaping in the form of energy savings and cost stabilization," wrote Amanda Stebbins, who also serves on the Clean and Green Commission. "They were in the same place as you are now. They were not familiar with these systems.
"Having learned about and implemented them, the schools are now reporting a 5 percent lower energy costs than what they had paid at current market rates, and locked in annual cost increases are only 1 percent, which is less than the Dominion Energy average of 3 percent."
She pointed out that while short-term savings could be used to cover lost revenue due to the COVID-19 pandemic, a solar PPA offers guaranteed savings for 20 to 35 years.
"Schools can reinvest savings to engage students through teaching labs or vocational training in renewable energy careers," Stebbins wrote.
Bridget Anne McGregor of Fossil Free Fredericksburg sent the School Board a handout outlining steps that it can take to begin the process of switching to clean energy and helping the city reach its goal of becoming fossil energy-free by 2035.
"While there is no one way to develop solar projects, we look forward to being a resource for you all and helping to provide information for FCPS to transition to clean energy," McGregor wrote.
Source: https://www.fredericksburg.com/news/local/fredericksburg-school-board-is-urged-to-go-solar/article_789dbcc7-84ac-5c59-8c88-e9f000321acb.html