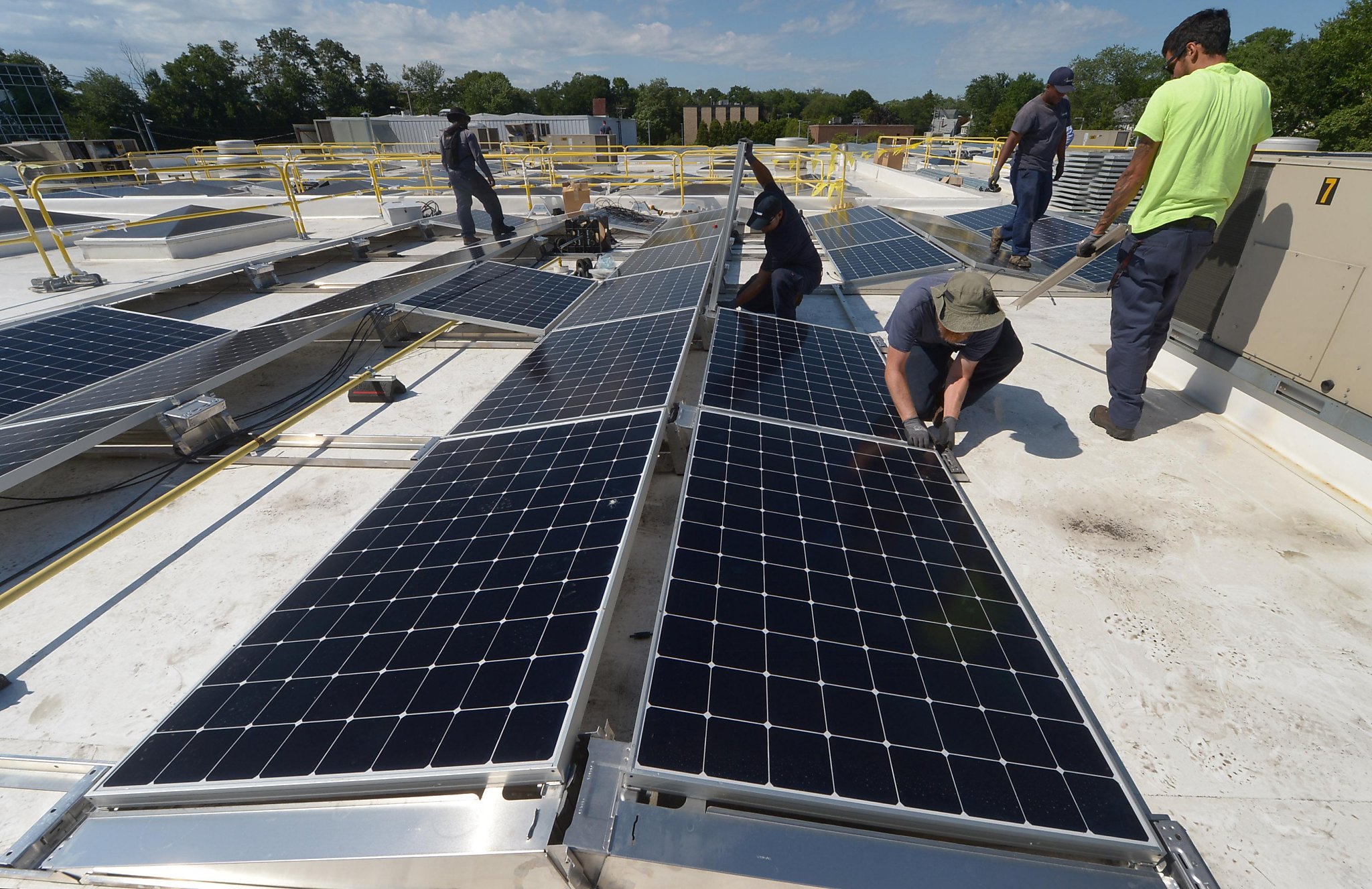 The Connecticut Green Bank, the quasi-public agency tasked with attracting private investment in energy efficiency and renewable power projects, is launching a new type of bond designed to attract middle-class investors to support projects that deal with climate change.
Green Liberty Bonds are lower-dollar denomination bonds and are available to individual investors, according to Green Bank President and CEO Bryan Garcia.
"We wanted to create a financial instrument that allows Americans to invest in the climate economy and the future they want to see," Garcia said. "Through Green Liberty Bonds, residents can save for themselves and their families while supporting clean energy projects here in Connecticut that confront climate change. We envision a world empowered by the renewable energy of community, and by providing this investment opportunity in honor of the 50th anniversary of Earth Day, we are aligning investors with that vision."
A total of 16,000 bonds, priced at $1,000 each, will be available on or about July 14, Garcia said. Any bonds not sold to the public on that day will be made available to institutional investors starting July 15, he said.
Garcia said agency officials explored offering the bonds at a lower price, but determined it was too costly. He said individual investors don't have to be from Connecticut to buy the Green Liberty Bonds.
"We want everyone to invest in the state of Connecticut," Garcia said.
If all of the bonds are sold, the offering will raise $16 million. The proceeds from this initial offering will be used to pay for the installation of photovoltaic solar panels on Connecticut homes, according to Garcia.
While proceeds from the first offering of Green Liberty Bonds will be focused on residential solar projects, future offerings will address other climate change issues, he said.
The Green Liberty Bonds are modeled after World War II Series-E bonds, which were purchased by more than 80 million Americans, Garcia said.
Green Bank board of directors Chairwoman Lonnie Reed and Garcia will hold an informational webinar at which interested individual investors can learn more about the bond offering on Tuesday beginning at 7 p.m. The webinar registration information can be found at a website specially created for the offering, www.greenlibertybonds.com.
The Green Bank was created by Connecticut lawmakers in 2011 to leverage private sector money into the state's green economy.
luther.turmelle@hearstmediact.com
Source: https://www.ctinsider.com/news/nhregister/article/CT-Green-Bank-bond-offering-aims-to-expand-15383684.php