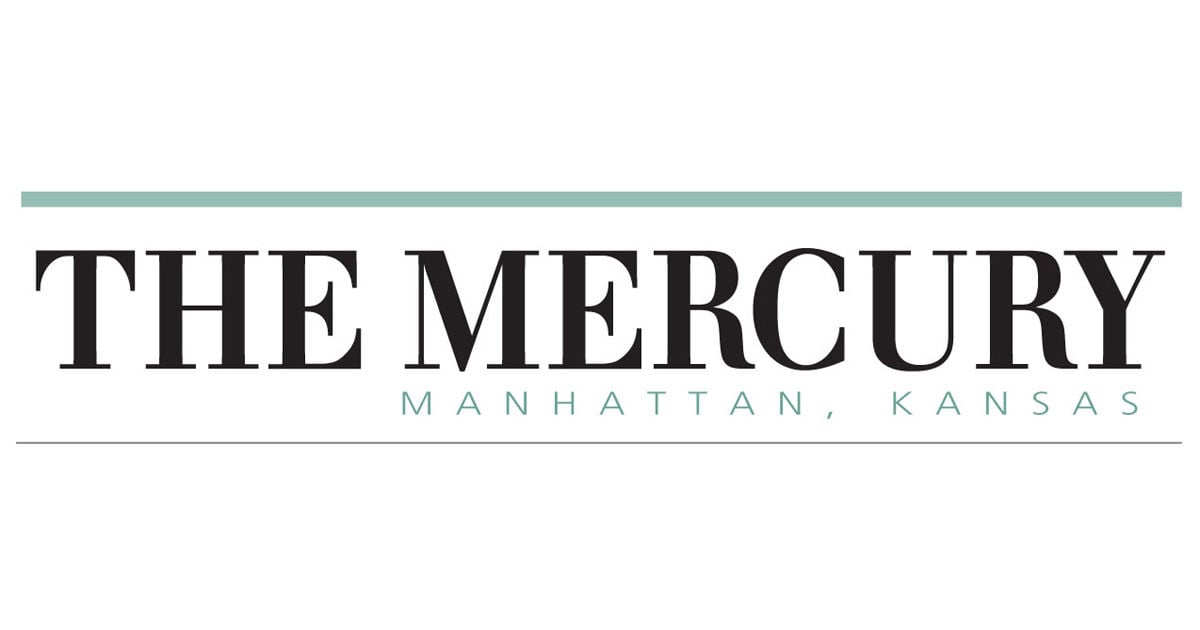 Rebecca Gould presided at the April 29 meeting. Chris Culbertson reported that 94 of the 100 trees planted last year have survived. The six will be replaced. After this meeting, a "Blue Thunder Bolt Spruce" was planted in the backyard of the K-State president's residence. The annual golf tournament will be in October with the District Conference. Cup money is for birthing kits.
Sue Maes introduced the speaker, Lori A. Goetsch, dean of libraries at K-State. She has been at K-State for seventeen years, through three presidents, four provosts, and one big building that had to be completely cleaned and restored after water and smoke from a roof fire in May 2018 damaged every book, publication, print, and furnishing in the building. The restoration and renovation is now nearly complete. Lori said through refrigerating and cleaning every book, it was also an opportunity to review every item for placement, discarding, or moving to storage. New features have been added, including brightly lit work areas, many study and student meeting rooms, a renovated great room for studying, and a new "Sunderland Innovation Lab" and a "Butler Digitization Lab" where students can experiment and develop virtual tools and programs. She recommended a video about the renovation, "Tale of Hale." The renovation required 5,500 gallons of paint, 60 different contractors and trades persons, and complete cleaning and renewal of the 226,000 sq. ft. building. The cost of repair and renovation is approaching $100,000,000. Some significant donations have helped where the insurance would not cover. Lori expects 8,000 to 10,000 visitors daily as the students learn about the new features. The library is always open to the public and non-students or non-faculty may get a special guest user card if needed.
In honor of the speaker, a signed copy of the book "See the Cat" will be given to Woodrow Wilson School. The club meets every Thursday at noon, currently at 1880 Kimball Ave. and on Zoom. Visitors and guests are always welcome.
Preceptor Beta Zeta chapter of Beta Sigma Phi members met May 4 at Keats Park. Hostess Mary Pauli presented members with bags filled with table service and many other refreshments. President Betty Frank called the meeting to order with the opening ritual. During roll call, all eight members answered the roll call topic "describe your sister by choice using letters S I S T E R."
Minutes were approved as presented earlier by Lela Gillispie. Mary Lou Glende gave the treasurer's report. The next meeting will be at the home of Betty Holder on June 1. Installation of officers will be held at this meeting.
Gloria reported for Beta Bits with items from the Torch magazine. The May social will be a tour of KSU gardens led by Gloria.
Preceptor Beta Zeta and Preceptor Gamma Sigma will co-chair the Preferential Tea to be held in November.
Betty Frank reported on items she received during the past month as "sister by choice." Mary Pauli was given gifts for being "sister by choice" for the month of May. Mary Lou Glende and Betty Frank received the hostess gifts. Betty closed the meeting with the closing ritual and Mizpah.
Mary Pauli presented the program telling the history of Mothers' Day. She also presented all members with Mothers' Day cards. This recognition was started in the United States in 1907 and became an official U.S. holiday in 1914.
The Manhattan Solar Kiwanis Club met at noon on May 3 via Zoom. Twelve members joined the meeting. President Charlie Sargent led the meeting.
Sargent said two club members had wedding anniversaries before the next meeting: Chad Tepe and Stacie (May 4); and Suzanne Ryan-Numrich and Brandon (May 5).
Solarian Ron Jackson presented the program "Lighthouses Guiding the Way." There are approximately 800-850 lighthouses and Ron and his wife Kristen have had overnight stays in 6 of them. Their goal is to get to the Mackinac Island lighthouse this summer along with others in Michigan. Four fuels have been used over the years to produce the light (whale oil, lard, kerosene and electricity).
A slate of officers for the 2021-2022 Kiwanis year has been nominated by the nomination committee chaired by Vera Williams. The slate of nominated officers for 2021-2022 are president, Naci Pelis; president-elect, Chad Tepe; vice president assistant secretary, Doug Denning; vice president newspaper editor, Karl Dean; secretary, Doug Ackley; treasurer, Jim Bach; board of directors, Mary Scharfe and Phil Anderson. The club will meet in person at noon on May 10 to vote on the slate of officers. The meeting will take place in RC McGraw's Blue Hills Room in the Blue Hills Shopping Center. This will be the first in person club meeting since March 2020. Food is provided for $10. Masks and social distancing encouraged. The program for that day will be Pamela Nealy with the Manhattan Boys and Girls Club.
Manhattan Solar Kiwanis Club meets every Monday at noon. Guests and prospective members are always welcome. Advance reservations are not necessary. Contact Secretary Doug Ackley (rda@ksu.edu or 785-539-4945) to obtain the Zoom link code for a meeting. Kiwanis is a global organization of volunteers dedicated to improving the world one child and one community at a time.
Source: https://themercury.com/townnews/politics/club-news-for-may-8-2021/article_cc81d6ab-4226-5239-a84a-a47b5963ce9e.html