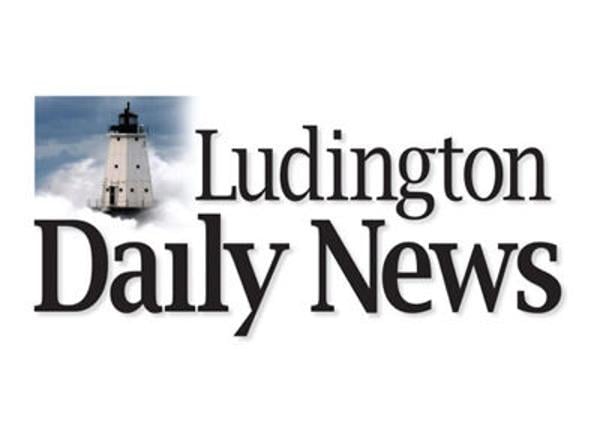 AFFEW to host 'Solar 101' presentation May 11
AFFEW's "Solar 101" presentation, originally scheduled for late April, will be held via Zoom from 7 to 8 p.m. on Tuesday, May 11.
The presentation will be led by Greg Oliver, who will talk about the benefits of installing solar panels in one's home. He'll outline the different types of installations, explain net metering, and talk about the incentives currently available for homeowners who install solar panels.
Oliver is a graduate of Thornwell Presbyterian Divinity College. He has experience in construction, project management, and the use of a myriad of computer platforms and systems. He has been in the solar industry for five years in a variety of roles.
LACA's May art kits to feature 'American Gothic' project
The Ludington Area Center for the Arts will distribute another round of its "crEATivity Art Kits" on Friday at LACA, the Lakeshore Food Club and the Mason County District Library's locations in Ludington and Scottville.
This month's free art kits will include instructions to make a project inspired by Grant Wood's "American Gothic," with unique characters and background.
The kits also include colored pencils, a pencil sharpener, glue stick, paper, scissors and an Indian Summer applesauce snack and spoon. Each kit includes the supplies to create two projects.
The art kits are designed to get free art supplies and art education lessons into the hands of underserved children and adults in and around Mason County, according to LACA Executive Director Andrew Skinner.
LACA is a volunteer organization whose mission is to engage, inspire and strengthen the community through arts advocacy. The arts center's goal is to foster a community where arts and culture bring people together, feed the creative spirit and fuel community growth.
"What better way to meet these goals than to distribute free art supplies and instruction to our community members," Skinner added.
Skinner said LACA is also striving to provide relief for individuals who might be struggling with mental health issues as a result of the COVID-19 era and current economic conditions. He said art engagement can alleviate anxiety, depression and stress.
Through a partnership with the Lakeshore Food Club and the Mason County District Library, LACA will distribute 200 of these art kits each month to community members who would benefit from expressing themselves through art. Art kits will be made available on a first-come, first-served basis beginning the first Friday of each month. LACA will also be distributing a limited number of art kits each month.
Each kit includes simple step-by-step instructions, all of the materials needed to complete the project, information about the artist or art movement that inspired the project and a healthy snack.
The kits are made available thanks, in part, to donations from the Pennies from Heaven Foundation, the Youth Advisory Committee of the Community Foundation for Mason County, the Great Lakes Energy People Fund, Women Who Care of Mason County, Indian Summer, Engine Creative, the University of Michigan Stamps School of Art and Design, the Michigan Council for Arts and Cultural Affairs, the Lakeshore Food Club and the Mason County District Library.
Ludington AAUW to meet May 10 at state park
The Ludington Area AAUW will meet at 7 p.m. Monday, May 10 at the Ludington State Park warming shelter. Paul Bilinski, biology and botany professor at West Shore Community College, will guide members on a walk in the park to identify many plant and tree species. Wear comfortable walking shoes, and dress in layers for changing weather. In the event of rain, the meeting will be held in the shelter with social distancing.
The meeting is public, and all guests, family members and prospective AAUW members are encouraged to attend. Bring your own beverage and snacks.
American Legion Auxiliary to meet May 10
The Edwin H. Ewing Unit 76 American Legion Auxiliary will meet at 7 p.m. Monday, May 10. The election of officers and board members will be held at this meeting. Members must show a current membership card to vote.
Source: https://www.shorelinemedia.net/ludington_daily_news/news/bulletin_board/bulletin-board-for-thursday-may-6/article_1f49ffa6-7322-5b40-b6aa-8002e9f3067e.html