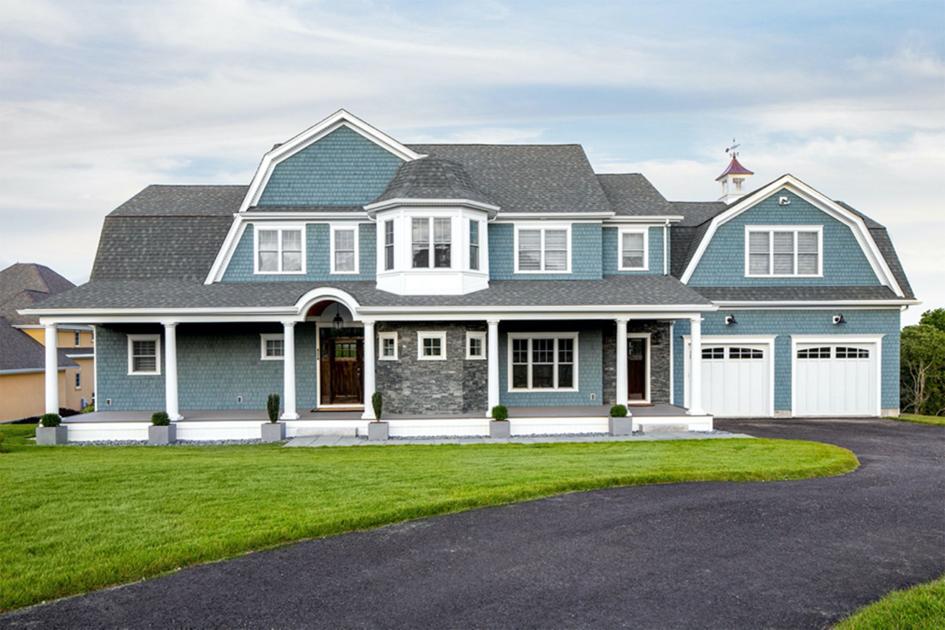 When building a new home or dramatically adding on to an existing home, there is always a budget limit. Here are some ways you can save money and energy when building a new home.
First, in Sandwich, you can build to two different building codes. There is an old code that is based on the International Residential Code (IRC) building code and, in Massachusetts, there is a stretch code. These two codes used to be very different, where the stretch code asked for more stringent energy steps to be taken. Today, both codes are virtually the same. There is a myth that the stretch code will make building a home more expensive. Not so.
There is no additional cost for a stretch code home. The only initial outlay for a stretch code home is the money it takes to have Cape Light Compact in to do a blower door test. However, this is free from CLC as part of their assessing the home for energy efficiency. Additionally, CLC pays for free LED light bulbs that provide immediate savings for the homeowner. They offer zero interest, seven-year loans for the purchase of larger equipment such as a heat pump or tankless water heater.
Actually, you can build a stretch code home (or large addition) for less than a typical new home. That is, if you build it using modular technology. Modular homes are not the cookie cutter homes we often think of when thinking modular. They are very customizable.
According to Kris Megna, co-owner and president of Dreamline Homes, a leading modular home firm that has built many homes on the Cape and the islands (yes, they ship to the islands). As for customization, there is virtually no difference between stick build on site homes and modular homes. There are several other positive differences with the new modular approach.
Dreamline modular homes cost approximately 15 percent less if they are above 2,000 square feet in size. They are all built to the stretch code. Some are built to net-zero if the client wants it. They are really solid, where every piece of wood is glued and screwed together. These homes have to survive travel at 60 miles per-hour so they have to be strong. Built in a factory and conditioned environment, these homes never suffer the wear and tear of building on site of months in inclement weather. They take approximately 10 days to build and then go through about 2 to 3 weeks of quality control. Every inch is inspected and corrected if needed before it leaves the site.
Every piece of the home is built by a specialist who has in-depth experience with their part of the build. For instance, some are electricians, some install trim, some install cabinets and they are deeply experienced in their specific work. These homes arrive fully drywalled, plastered, full electrical, insulated, with cabinets, tile, trim, lighting (except for hanging fixtures), fireplaces and windows. The roof is in large measure sheathed and shingled and within the first day is complete. This shortens the on-site work dramatically. Additionally, little waste is produced with these homes as they use every inch of wood when building. Typically, a stick built home produces 8,000 pounds of waste. Modular homes of 2,000 square feet produce 4 pounds.
Based on research of the Modular Home Building Association, "Modular homes have also been proven to be more resilient than either HUD code homes or IRC site built homes. Following Hurricane Andrew in Dade County, Florida, FEMA assessed all the housing inventory to determine how each withstood the Category 4 storm winds of 133-155 miles per hour. Wood frame modular homes experienced "relatively minimal structural damage" according to FEMA. "The module-to-module combination of the units appears to have provided an inherently rigid system that performed much better than conventional residential framing." Withstanding hurricane wind is important on Cape Cod.
The photograph on the previous page shows a home built on Lake Wequaquet in a matter of hours. This home arrived with no cracks in the plaster throughout the entire home. The tile, trim, cabinets, door and windows were all in perfect shape. The homeowner can further develop the home by installing solar panels on the south-facing roof. Stretch code requires that the south-facing roof be built to a strength for solar. We know this home cost 15 percent less than if it was built from scratch on site. The test results are not in yet but it is more energy efficient and will use less fuel than if it were built to the old code.
Source: https://www.capenews.net/sandwich/columns/building-new-save-money-and-energy/article_efc46a0d-a081-52bb-a043-e9431b1902bd.html