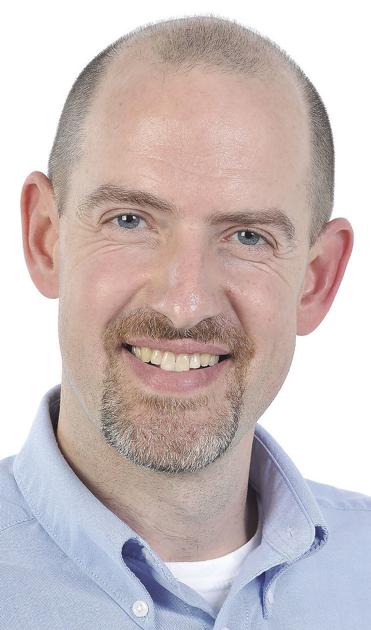 Of all the unpredictable results of being home in the midst of this pandemic, perhaps the most unexpected is that my children may be turning into home-repair professionals right before my eyes.
Now, they haven't raided my work bench yet and they haven't started repairing loose floorboards. I think this transformation has less to do with an interest in tools and fixing things and more to do with our television schedule.
Establishing a schedule was an important step we took early on in the schooling-at-home experience. Even snacks and free time were assigned specific times. Without prescribed snack breaks, the kids would repeatedly stick their heads into the refrigerator or wander past the pantry. "Is it time for a snack yet?" they'd plead. "Can I have a granola bar?" No, came my exasperated reply; we just finished breakfast twenty minutes ago!
Just as we assigned snack times to limit the begging for food, we also established TV times to prevent repeated requests to watch Wild Kratts or PJ Masks. Each morning, one kid gets to pick a half-hour episode of a show to watch — whatever show, as long as it's kid-friendly and as long as it's free On Demand. It's a nice way to end the getting-ready part of the morning and transition into the school day. It also coincides nicely with my morning conference call for work; during that thirty minutes, nobody will be wandering into my room and asking for a granola bar.
At the end of the school day, the other kid gets to pick another half-hour show. Before pushing "play" on the remote, I make sure that the television is tuned to children's shows on PBS, as once the On Demand episode ends, the kids watch whatever regularly scheduled show is on television until my wife or I notice that the half hour is over. I don't want them finishing an episode of Bubble Guppies and innocently jumping midway into Full Metal Jacket. (After all, that movie deserves to be seen properly, from the beginning.)
What my children have discovered over the past few weeks is that once their afternoon show ends and they click "Exit" to continue watching television, the kids programming on PBS gives way to This Old House.
"Can we watch this?" the children ask, desperate to increase their screen time.
Why not, I've said. And so we sit together and watch as the crew fixes a leaky sink faucet in the bathroom or installs solar panels on the roof or reinforces a wobbly bannister.
It wasn't long before the kids started looking forward to this extra TV time. "It's time for This Old House!" they yell when their Paw Patrol show has finished. Recently while watching, my daughter commented approvingly about the type of the stone the crew chose for a back yard patio. My son liked the tile a guy picked out for the new bathroom floor.
This is one TV addiction I wouldn't mind condoning. Once I do turn the TV off, I half expect them to run and get a miter saw instead of an armful of dinosaurs, or a socket wrench instead of princesses. If they come to me asking if they can install solar panels on the roof, I might just go ahead and say yes.
Source: https://www.thesunchronicle.com/opinion/columns/bill-zuck-can-they-build-it-yes-they-can/article_0230950b-5877-588d-9fb7-fc7821149794.html