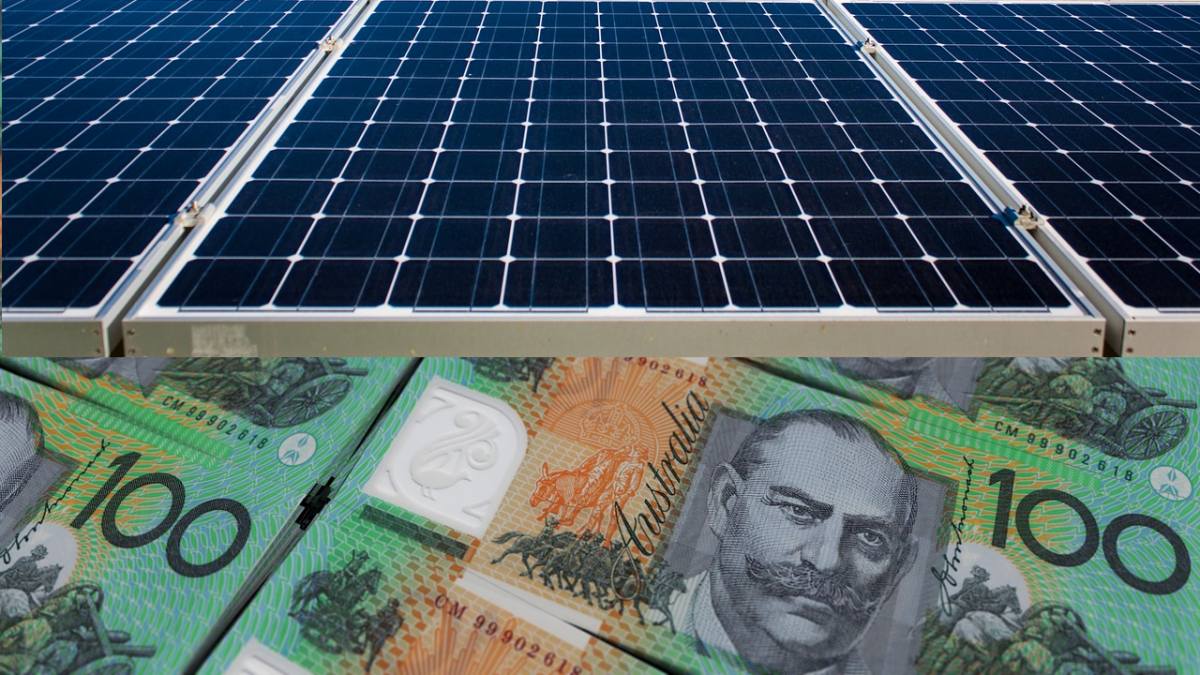 Small-scale Technology Certificate values have generally remained above the $39 mark for a few months now – if you're considering going solar, here's why you should care.
Australia's "solar rebate" is based on Small-scale Technology Certificates (STCs). These certificates have a monetary value that fluctuates with market conditions. The number of certificates an eligible solar power system installation is entitled to depends on the system size, installation date and where in Australia it was installed.
STCs can't be created until after a system is installed, but their value is usually factored in as an up-front discount on a solar system; with the installer or its agents claiming the STCs and cashing them in later.
The maximum possible STC value is $40 and the minimum $0.
STC Spot Prices In 2020
According to the latest information from DemandManager, the STC spot price last Thursday was $39.65 – down a touch from when we last reported in April, but still bumping up pretty close against the maximum value of $40.
Here's a graph from DemandManager that I've somewhat butchered showing recent STC spot prices (in blue).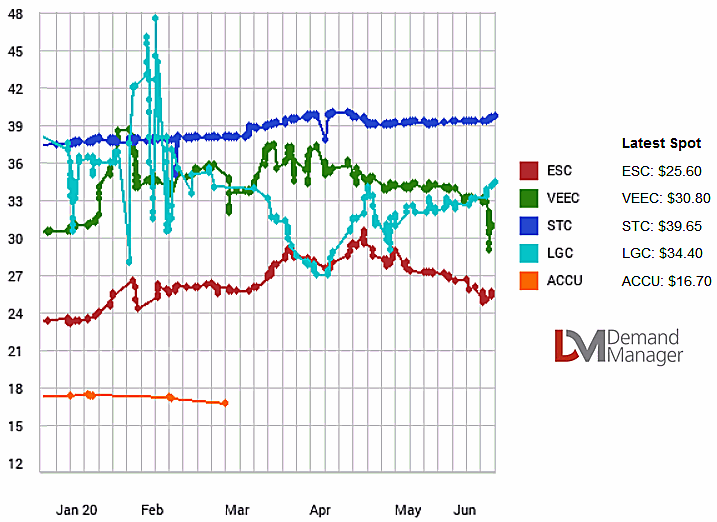 To give you an idea of how much this translates to in total subsidy based on $39.65, a 6.6kW solar system that has been installed in Melbourne would be entitled to 86 STCs – so around $3,410 subsidy. However, SolarQuotes founder Finn has previously pointed out installers will generally offer $2-3 less than the STC spot price to cover the admin cost of trading the certificates; so that brings the subsidy down to around the $3,150 mark. Given the hassle involved with selling your own STCs, it's probably worth the admin charge – and letting the solar company deal with that side of things is what the majority of solar buyers do.
If you'd like to find out how many STCs a system installed in your location would be entitled to, try our STC calculator – it's one of the many handy solar calculators and tools SQ offers.
As mentioned in April, whether STC prices will remain above $39 for the foreseeable future is anyone's guess – and it's worth bearing in mind the minimum value is $0. While prices have never been anywhere near that low, in July 2017 STC value plummeted to as low as $26. Based on the 6.6kW system example mentioned above, that would mean a subsidy of $2,236 (minus whatever admin fee) – $1,174 less than the current $39.65 scenario.
As far as I know, the lowest STC spot prices have been is $17.50 – and that was some years back.
While the potential for STC spot prices to drop is there, it's unlikely to very suddenly fall off a cliff – i.e., solar shoppers shouldn't panic buy and do their research first before signing on the dotted line for a system.
Source: https://www.solarquotes.com.au/blog/stc-spot-prices-mb1555/