Ask The Electrician:
Q: Outdoor spaces and lighting? Low-Voltage Plans:
Summer is here and even with some COVID restrictions lifting we are all more aware of making use of outdoor spaces. Adding outdoor lighting is a great way to make yards, walkways, decks, yards or grill areas more inviting.  Sounds great but where do you start?
Improving your outdoor spaces can be as simple as some 'stick in the ground' solar lights from your neighborhood big box store to elaborate landscaping designs that highlight a great tree, to everything in between.
Solar lights are great, eco-friendly and available to everyone who has enough sunlight but low voltage systems offer a lot more options and reliability. Low voltage lights run a huge gamut from simple path lights that plug into an existing outdoor outlet to elaborate systems that are hardwired to a transformer. Newer LED bulb styles mean there are great options for flood or spot light bulbs that rival more expensive 120V fixtures. Automatic timers and motion sensors are widely available in low voltages.
Here are the things to consider for low voltage lighting:
Plan:
Think about your goal, do you want simple path lights to make the driveway bright or are you looking for larger accents to make the backyard more inviting? Are you looking at a plug-in system or do you need a transformer installed? Once you determine what you're looking for, the other requirements/considerations will fall in line.
Location/Footprint:
Be sure your fixtures and wires will be out of the way of existing maintenance needs; weed-whackers, irrigation lines, high traffic areas etc. Is your plan linear or will you need a "hub" location? How long is the run or length of wiring?
Fixtures:
We like Volt Lighting products for quality & affordability or Kichler for fancier high quality installations but there are plenty of online or big box options. Pay attention to component quality like connectors (remember the connectors live underground and will get wet, frozen and stepped on) and if you want features like timers, motion detectors or multiple voltages.  Like everything, you get what you pay for but low voltage systems can be very affordable for most homes. Working with a single brand/system will result in less potential "compatibility issues".
Voltage:
Often "low volt" systems provide voltages from 12-24 volts to accommodate different set ups. Make sure your transformer and fixtures are compatible to the voltage available. In general the length, number of fixtures and fixture style may determine what voltage is best. Additionally, upgrading the wires themselves can be another way to add voltage capacity and improve durability.
Trenching/Getting it Done:
Be sure to call 811 before you dig so you don't cut any existing cable or phone lines. (These are often less than a foot underground.)  It's a free service and they will mark existing utility lines with paint so you know where they are. Be sure to bury your lines at least 6" below the surface to meet NC Code Requirements.
Consider what types of digging tools you may need, many of us have rocky or hard soil. A few lights may be practical with a shovel/home tools but longer wire runs go faster with a trencher.
Surface mounting to decks, concrete or other hard surfaces can generally be done with a drill and correct fasteners and wires can be enclosed in conduit as needed, so don't limit your plan to "underground only".
Anyway you do it, with summer approaching upgrading your exteriors spaces will make the coming months more enjoyable and add value to you home. If you're not feeling quite up for a full DIY project, or need components like an additional exterior outlet or a transformer installed, give us a call and we are happy to help.  If you don't want to DIY, we can handle the entire project for you, starting with an estimate/discussion of your plan! Our trencher is ready to go!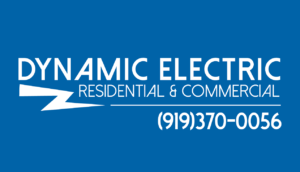 ---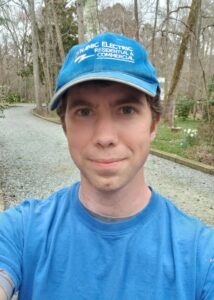 Scott Cummings leads the team at Dynamic Electric, a Hillsborough-based full service electrical provider for both residential and commercial needs. Dynamic Electric is dedicated to providing quality workmanship, outstanding service, reliable installation and safe repairs or troubleshooting for all their customers.
In "Ask The Electrician," Scott answers common questions about electrical work, from switches and outlets to safety issues and preventative maintenance. If you have a suggested question for us to answer – or need an electrician – please reach out to our office at (919) 370-0056 or visit our website.
Source: https://chapelboro.com/sponsored/ask-the-electrician-lighting-up-outdoor-spaces