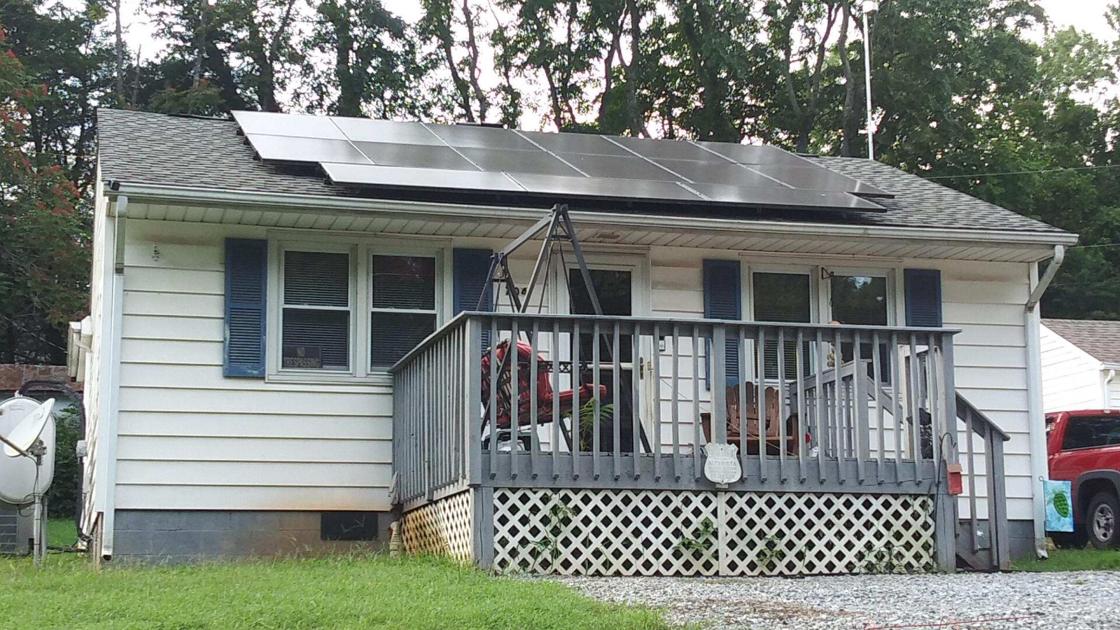 The town of Altavista has seen many industries over the years, from wooden chests to concrete. Solar energy may be the next. The town of Altavista is officially a Solsmart Bronze community according to a town press release issued on August 6.
The Solsmart designation makes it easier for both town residents and businesses to install solar panels by simplifying the permitting and installation process. The SolSmart program is led by the Solar and International City/County Management Foundations and funded by the US Department of Energy. It recognizes towns across the country for streamlining the process of installing solar panels.
Town council member Reggie Bennett said solar panels can help homeowners and businesses save money on energy in the long term. He said he thinks solar will become increasingly relevant in the near future.
"It just makes sense to get on the front of the train instead of the back of the train," Bennett said.
The town achieved the designation by creating a page on its website with all the information on solar pricing, zoning and permits needed to install solar panels on a home or business. Town staff members were also trained in permitting solar PV and solar storage devices.
Bennett said soft costs, or the costs of solar energy not related to the actual equipment itself, can make up over half the cost of installing solar panels.
"Solsmart basically makes it easier and cuts through the red tape of having to start up with solar panels on your home or business," Bennett said.
Though the designation has streamlined the process, there are still some permitting costs associated with solar in Campbell County.
According to an online installation checklist available on the town's website, rooftop solar panels are considered part of the structure they rest on and require Campbell County building and electrical permits totaling $55. They must not exceed the maximum height limit of a given zoning district.
Ground mounted solar panels require an additional $20 zoning permit on top county building and electrical permits totaling $55, and can only be certain types of solar panels.
The website also provides ways to search for solar panel installers in the region and links to educational resources for those interested in careers in solar energy.
Bennett said he thinks the designation will be a good way to bring new jobs and industry to Altavista. He said many tech companies like Amazon, Facebook or Google often won't do business in an area that doesn't provide options for clean energy.
"My thinking during this process is that if we become Solsmart, then as high tech companies are looking to our area for energy, what's to say there couldn't be a bricks and mortar something here one day," Bennett said.
Bennett said he thinks Altavista should consider making it even easier in the future to install residential or commercial solar panels in town with a silver or gold Solsmart designation. Bennett said he thinks it could be a great way to put Altavista on the map.
"The logo is kind of neat. It says nationally designated, locally powered," Bennett said. "That's going to be Altavista."
Source: http://www.altavistajournal.com/multimedia/article_e6d1f84c-dbee-11ea-b17f-2bfa393b65da.html