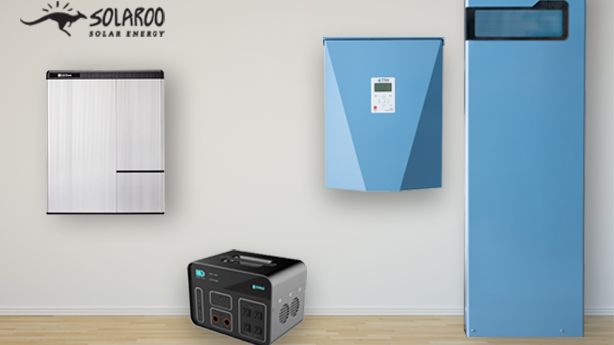 Solar power, for most, is mainly a financial decision of investing for fixing energy costs for 25 years or more at a cheaper rate than their utility. However, some make the jump to solar because of other considerations — environmental benefits being a big one.
One consideration most solar customers contemplate is: "What happens during a power outage? I can still have access to my solar, right?" The answer to that question for grid-tied systems is — no. When the grid is down, your solar is down.
But that scenario is changing for the solar industry. Kelly Curtis from Solaroo Energy, a local solar contractor, explains three battery options that can give you access to electricity when the grid is down.
Curtis explains there are a few options on the market that allow you to seamlessly back up your house in the case of a power outage, and give you options to recharge the batteries with your rooftop solar.
"There is a new battery system that is quite different than other lithium-ion wall hung batteries," Curtis says. "Solaroo is offering a new product that weighs only 47 pounds, will connect to a docking station in your house for backup, and is portable for camping, your RV, or on the job site. And what you can run on this thing will surprise you."
Most of the time battery storage can be cost prohibitive to add to a solar system, costing $10,000-$20,000 for the battery system alone. But Curtis reports this new battery product will be in the price range for most of the market to have modest backup power to their house in case of emergency.
"Most people can't afford lithium-ion battery backup, but this new unit is very affordable, and will qualify for the 30% tax credit. It is a very good entry level battery storage option," he says.
For those who want a little more storage, the LG Chem Resu Lithium Ion battery system can be a good option. The LG Chem battery has a unique feature that it only has to invert from AC to DC once, as opposed to most other solutions, such as the publicized Tesla Powerwall, which has to invert the electricity twice. This means more precious solar energy you produce is usable.
The LG Chem has the ability to power your essentials long enough for most homes to replenish the capacity with their rooftop solar. Gunther Fischli, COO for Solaroo Energy, has the LG Chem system on his house and experienced his first power outage earlier this month where more than 50,000 Rocky Mountain Power customers in South Jordan were left without power. Fischli was not one of those.
"Yeah I could see my whole street was dark, but my house was running just the same. I felt like turning on a strobe light or some loud music to show off, but then I thought my neighbors might want to come inside." Fischli says.
For those who want power to last indefinitely and to run more than the essentials, the Pika Energy Island is a viable option. The Pika Energy Island can handle up to a 12,000-watt surge (if you like air conditioning), and 8,000 watts of continuous power. The Pika also runs with its own inverter, so like the LG Chem, only has to invert the energy once, to pass on the maximum usable energy your rooftop solar will produce.
Whatever your backup power appetite is, and your budget, there are options to keep your solar system alive during short power outages, or longer-term disruptions in the grid. For more information on battery storage or making the jump to solar, go to solarooenergy.com.
We're sorry, currently this live video stream is only available inside of Utah or an approved RSL broadcast territory.
We base your location on your IP address. Some providers IP addresses may show your location outside of the state, even though you are physically within the state boundaries. For more information about RSL on KSL, please see our FAQ.
<!–
The ksl.com comment boards are a forum for thoughtful commentary intended to enlighten your fellow readers with additional insight or counterpoints. More on the ksl.com comment board policy » –>

Sorry, we are not accepting new comments on this story, but if you have more to contribute please email

newstip@ksl.com

Showing of 18 comments

Sorry, we are not accepting new comments on this story, but if you have more to contribute please email

newstip@ksl.com